Each day we overwhelm your brains with the content you've come to love from the Louder with Crowder Dot Com website.
But Facebook is...you know, Facebook. Their algorithm hides our ranting and raving as best it can. The best way to stick it to Zuckerface?
Sign up for the LWC News Blast! Get your favorite right-wing commentary delivered directly to your inbox!
Articles
'Female' Powerlifter Stripped of Titles After Being Exposed as Trans
May 13, 2019
The streak of trans athletes sandbagging to win athletic titles continues. Lefties seem to see nothing wrong with biological males competing against females, despite the massive advantages. Well, some people are finally pushing back. Listen to this tale of a "female" powerlifter:
A transgender powerlifter named Mary Gregory recently "dominated" the field at a Powerlifting Federation competition last month, smashing four world records for that weight class in the process. After an investigation was conducted, the federation chairman posted an announcement saying that the record lifts were being taken off the books.
Right on.
100% Raw Powerlifting Federation president Paul Bossi said the group has stripped Gregory of her wins because he believes she is male. "It was revealed that this female lifter was actually a male in the process of becoming a Transgender female," Bossi said in the statement."Our rules, and the basis of separating genders for competition, are based on physiological classification rather than identification.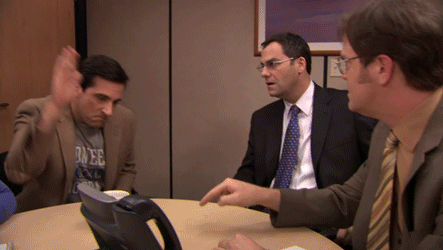 Call it "problematic" all you want, but male and female bodies are different. In the matter of brute strength, havers of dangles will come out on top almost every time. This is why having men in lady clothes competing against proper ladyfolk is straight out of Crazytown.
This sort of thing is a bitchslap to every actual woman who goes out there and gives it her all. If trans folk have any decency about them, they'll create their own division where they won't have such an advantage. Though, according to the left, real ladies should just suck it up and be happy with second place. Pathetic.
It's good to see someone fighting back against this insanity. Sure, lefties will throw a hissyfit and call us a bunch of insensitive ninnymuggins. We aren't "woke" enough to understand how this sort of thing is fair. Except biology trumps people's feelings. Deal with it.
NOT SUBSCRIBED TO THE PODCAST? FIX THAT! IT'S COMPLETELY FREE ON BOTH ITUNES HERE AND SOUNDCLOUD HERE.Tran