Each day we overwhelm your brains with the content you've come to love from the Louder with Crowder Dot Com website.
But Facebook is...you know, Facebook. Their algorithm hides our ranting and raving as best it can. The best way to stick it to Zuckerface?
Sign up for the LWC News Blast! Get your favorite right-wing commentary delivered directly to your inbox!
TikTok Influencer Pushing Jen Psaki's Propaganda Lashes Out at People Making Fun of Her for It
March 19, 2022
Ellie Zeiler is a way popular TikTok influencer (that's, like, totally a real thing) who took part in Jen Psaki's official White House national security briefing with other TikTok influencers. The feeling from the White House is: since young people get their news from White House, the White House wanted to tell people what the news was. There are some who would call that propaganda. Others might call it misinformation, but it's only misinformation when Joe Rogan interviews doctors. When Jen Psaki does it, it's because MSNBC and CNN aren't repeating what they are told good enough.
Ellie used the opportunity to take a break from makeup to wade into vital social issues n' stuff. She released a video repeating the White House talking points that Putin is to blame for gas prices and inflation. It was not received well by Americans who know that's bullplop, and those Americans let Ellie know. So she released a second video about how mean everyone was being.
"Misogyny is very much alive and well in the media. [...] In the last couple of days, I've gotten thousands of grown men and women shaming me for my body, shaming me for my education, shaming me for me wanting to be interested in politics, and shaming my parents for how they raised me."
@elliezeiler Btw let's not forget the real message and point of this… my heart goes out to all of the innocent victims of this war. If you can, please donate (link in bio❤️)
♬ You Got It - Vedo
Ms. Zeiler would like us all to not forget what's really important, and that's the poor people of Ukraine.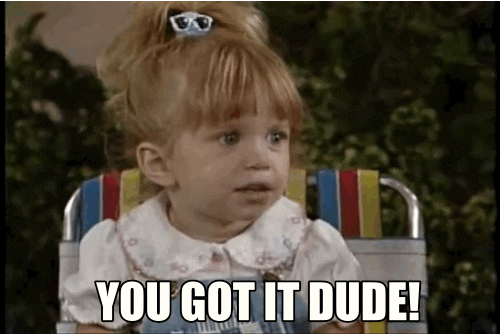 My advice: Don't get into politics if you think that "shaming" is a real thing. Were some people meanie-pants about her video? Sure. Welcome to the internet. But most people who work real jobs and have families to support don't view high gas prices as "content." We know the real reason why gas prices have been going up since January 2021. We also know "influencers" like Ellie don't know what they are talking about and are only repeating what the White House told them to say.
People don't like it when they know they are being gaslit. Ellie doesn't realize she's the one doing the gaslighting.
The Louder with Crowder Dot Com Website is on Instagram now!Follow us at @lwcnewswire and tell a friend!
American Policy Is Bringing Russia & China Together! | Louder With Crowderyoutu.be