Each day we overwhelm your brains with the content you've come to love from the Louder with Crowder Dot Com website.
But Facebook is...you know, Facebook. Their algorithm hides our ranting and raving as best it can. The best way to stick it to Zuckerface?
Sign up for the LWC News Blast! Get your favorite right-wing commentary delivered directly to your inbox!
This Man is Completely FED UP with CHOP, So He's Flipping Tables and Tearing it Down!
June 25, 2020
The autonomous zone is being taken down in Seattle this week. Allegedly, at least. Yes, CHAZ is finally being CHOPped, and not at a moment too soon because everyone has grown tired of it. Though, they're all reacting in different ways. Some people are getting their lawyers involved. Others are trying to ignore the problem and pivot to something else. Then there's this guy, who is just wildin' the f*** out. I'm sure he's not the only one as much as he is the only guy who got caught on video, in this glorious NSFW four minute video.
You'll especially like the part where someone pulls a knife on him, but he's strapped.
Black guy guy gets knife pulled and draws gun while telling protestor to get off his streetyoutu.be
I just wish I had CGI skills.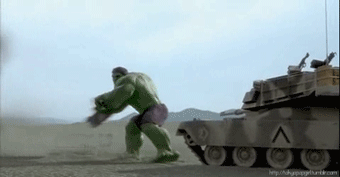 Look, I'm sure CHAZ or CHOP or RETARD (Raz's Enterprise Towards Achieving Real Dreams) was fun for the unemployed, people who still lived with their parents, and other people who Uncle Ted would say are not quite in the asset column. But for people who had to live and/or work there, I can see them growing perturbed. My dude here obviously had enough. Now we just need more people to join him, and things can get really fun.
Steven's Crew Watches Rams Butt Heads for the First Time | Louder With Crowderyoutu.be
Need a quick laugh? Check out and subscribe to our CrowderBits YouTube channel for Louder with Crowder skits, opens, and parody videos!