Each day we overwhelm your brains with the content you've come to love from the Louder with Crowder Dot Com website.
But Facebook is...you know, Facebook. Their algorithm hides our ranting and raving as best it can. The best way to stick it to Zuckerface?
Sign up for the LWC News Blast! Get your favorite right-wing commentary delivered directly to your inbox!
Articles
Telemarketers in Texas Banned From Using Fake Phone Numbers
June 15, 2019
Telemarketers are the human equivalent of explosive diarrhea. You get home from work and you're trying to get five minutes of peace and quiet. Suddenly, your phone is ringing off the hook with some Indian guy named "Jeff" on the other end. Promising to lower the interest rate on your credit card.
All too often, these telemarketing dickweeds will mask their phone numbers in order to appear local. Which means not only are telemarketers douchelords, they're deceptive douchelords. Well, they won't be employing such trickery in Texas anymore. The Lone Star State just dropped the ban hammer on masking phone numbers when telemarketing.
Are you tired of deceptive calls from telemarketers? I just signed a law out-lawing it in Texas. Thanks #txlege https://t.co/VB03HXeQ91

— Greg Abbott (@Greg Abbott) 1560547500.0
Are you tired of telemarketers disguising their phone calls to you with deceptive phone numbers to try to trick you into answering. Well, so am I. So, I'm gonna sign a law that puts an end to that practice. No more deceptive calls from telemarketers in Texas.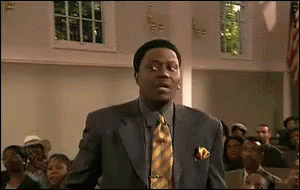 God bless Texas. I hope the rest of the states will be soon to follow. I dream of a day when I can rest in my recliner without some telemarketing turdlet deceiving me with a fake number to talk about my alleged vehicle warranty.
Though, I have to admit, I'll probably miss turning the tables on them with spontaneous pranks. "Sure, my credit card number is 5-1-3 (static noise made with candy wrapper) 4-6."
Take note, you sleazy marketers of the telephone. Your days of harassing the fine people of this land are coming to an end. Pretty soon, those jagweeds will have to find a new line of work. One which doesn't make an IRS bureaucrat look like a stand-up kind of a guy. Good riddance.
In case you missed the show this week:
NOT SUBSCRIBED TO THE PODCAST? FIX THAT! IT'S COMPLETELY FREE ON BOTH ITUNES HERE AND SOUNDCLOUD HERE.