Each day we overwhelm your brains with the content you've come to love from the Louder with Crowder Dot Com website.
But Facebook is...you know, Facebook. Their algorithm hides our ranting and raving as best it can. The best way to stick it to Zuckerface?
Sign up for the LWC News Blast! Get your favorite right-wing commentary delivered directly to your inbox!
Articles
Ted Cruz Has a Very Special 'Thank You' for Harry Reid. And it's Perfect!
February 23, 2017
You don't normally expect bipartisanship at CPAC, but that Sen. Ted Cruz is a mensch. He took time out of his speech to offer a heartfelt thank you to Sen. Harry Reid, the former Majority Leader.
"It is a direct result of Harry Reid," Sen. Cruz said, "that we now have the most conservative cabinet in decades."

"And so, if I can be a little presumptuous, let me on behalf of CPAC thank Harry Reid. Harry Reid, thank you for Attorney General Jeff Sessions. We should also thank Harry Reid for EPA Administrator Scott Pruitt, for Education Secretary Betsy DeVos, and very, very soon I look forward to thanking Harry Reid for Supreme Court Justice Gorsuch."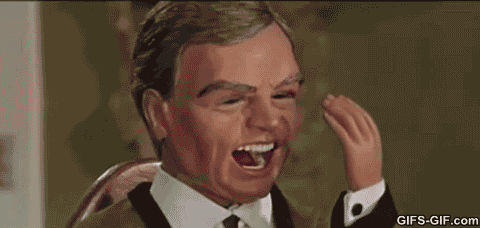 If only someone had said to Harry Reid when he eliminated filibustering for cabinet picks, that it could backfire right in his prissy little face. Well, what's left of it after he "allegedly" smacked himself with an exercise band. Sure, okay Harry. Exercise band. Riiiiight. Sorry, squirrel! Little did Harry know that one fine day, Republicans would sweep in and use the rule -- Harry's Rule -- for themselves. Makes you feel warm and tingly inside, don't it?
Ted Cruz was right. Thanks to Harry's selfish, cheating tendencies, a new rule was written. Because Harry, being out of touch with the American people, had no idea America had other plans in mind. Those plans being a thorough shoot down of the flying-broom striding Shedevil Hillary. Bless him.
So here we sit, with the most conservative cabinet in decades (see Betsy DeVos Spanks Bernie Sanders: "Nothing in Life is Free…" and Desperate Liberals Brand Sessions as "RACIST!"), and we have little Harrykins to thank. Imma go skip now.
Suck it, Democrats.