Each day we overwhelm your brains with the content you've come to love from the Louder with Crowder Dot Com website.
But Facebook is...you know, Facebook. Their algorithm hides our ranting and raving as best it can. The best way to stick it to Zuckerface?
Sign up for the LWC News Blast! Get your favorite right-wing commentary delivered directly to your inbox!
For the Content
Video captures brazen shoplifter attempting to steal AN ENTIRE tortilla chip stand, not once but TWICE
October 25, 2023
A... let's call them a person for now... had a mad case of the munchies. So they attempted to steal an ENTIRE rack of Taki chips. Out the front door. And when this person --- let's call them Pat --- was foiled by security, made a second attempt. We here at the Louder with Crowder Dot Com website would never endorse or cheer on criminal behavior. Though we do salute Pat's moxie. If not their complete lack of self-awareness.
Yes, I'm purposely playing the pronoun game.
My favorite part of the video is what we don't see. Someone had their camera out before Pat ran into the store. That means Pat was outside the store, either psyching themselves up or getting psyched up to go for it. Pat ran into the bodega like they were entering an octagon. They were leaving with the ENTIRE rack of Taki if it was the last thing they do.
Security had a different idea, as our cameraman who remembered to do it for the content yelled out, "What are you doing, bro? That's a female!"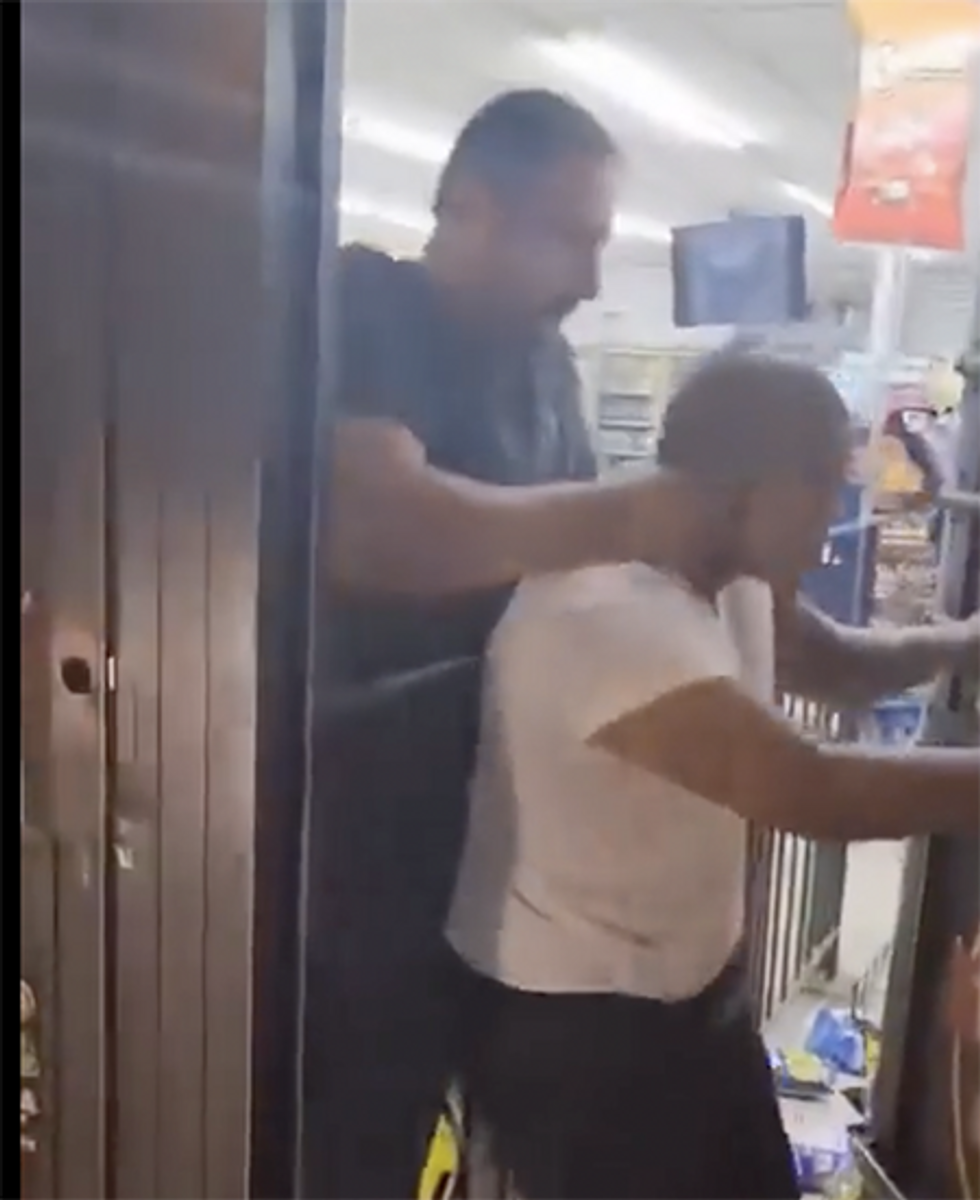 THAT'S A FEMALE?
Judge for yourself. But if that's a woman, I'm guessing drugs were definitely involved. And I don't mean puberty blockers.
Having the munchies is something I'm quite familiar with. Yes, for the reason why most people get a case of the munchies. Left to my druthers, I could empty out an entire Entemanns rack. Especially the chocolate chip crumb donuts. Yet I have never been high enough to concoct a plan that had me running into a store and making out with an ENTIRE DISPLAY STAND.
Pat's plan was only a plan you'd think you could pull off while high. And having someone else standing outside your store talking you into it. Had I been in the store, I'd bought Pat a bag of Taki's for the attempt.
><><><><><><
Brodigan is Grand Poobah of this here website and when he isn't writing words about things enjoys day drinking, pro-wrestling, and country music. You can find him on the Twitter too.
Facebook doesn't want you reading this post or any others lately. Their algorithm hides our stories and shenanigans as best it can. The best way to stick it to Zuckerface? Sign up for our DAILY EMAIL BLASTS! They can't stop us from delivering our content straight to your inbox. Yet.