Each day we overwhelm your brains with the content you've come to love from the Louder with Crowder Dot Com website.
But Facebook is...you know, Facebook. Their algorithm hides our ranting and raving as best it can. The best way to stick it to Zuckerface?
Sign up for the LWC News Blast! Get your favorite right-wing commentary delivered directly to your inbox!
South Carolina Steps Up, Proposes Bill Banning Gender Transition Treatment for Minors
November 22, 2019
Finally some action, finally some pushback. South Carolina has introduced a bill to prohibit gender reassignment medical treatment for minors. So we're clear, in most states, minors cannot get a tattoo. But they can take hormone blockers? It doesn't make sense, it doesn't add up, and South Carolina may finally be taking action to protect its youth. Say hello to the Youth Gender Reassignment Prevention Act:
   'Gender reassignment medical treatment' means any health care to facilitate the transitioning of a patient's assigned gender identity to the gender identity experienced and defined by the patient. The term may include, but is not limited to:

(1)    interventions to suppress the development of endogenous secondary sex characteristics;

(2)    interventions to align the patient's appearance or physical body with the patient's gender identity; and

(3)    interventions to alleviate symptoms of clinically significant distress resulting from gender dysphoria, as defined in the Diagnostic and Statistical Manual of Mental Disorders, 5th Edition.

The term does not include behavioral health care services, such as mental health counseling."
The last section there is the money shot. What South Carolina aims to do is prevent permanent changes to someone's body before they're eighteen. After a person is eighteen, then sky's the limit to what one can and cannot do to their body. But we're talking about minors. Children. If this measure was law in the State of Texas, for example, James Younger's mother (who should've been a villain in Game of Thrones), wouldn't be able to transition her son into a daughter.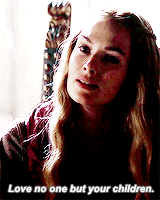 By the way, if one is born male they'll always be male. If one is born female they'll always be female. Gender reassignment treatments do not change the DNA or switch the chromosomes, they alter hormone production and bodily features. Think of it like putting the bodywork of a BMW M3 onto the chassis of a Dodge Ram. That's how I think of male-to-female transgenders.
Counseling is still on the table and is what someone suffering from gender dysphoria needs the most, not a lopped off penis. A patient suffering from gender dysphoria is suffering mentally and needs someone who cares enough about them to insist they seek counseling, not have their boobs whacked off.
I do not make those statements purely on my own. Many in the transgender community have voiced the exact same sentiment, wishing someone had helped them, actually helped them the way they needed to be helped, instead of shoving them down the LGBTQAAIP agenda's slip and slide of transition. Check out: Transgenders 'Detransitioning' on the Rise. And the LGBTQ Community Isn't Helping and America's First Nonbinary Person Speaks Out: "It Was All a Sham."
If this bill passes the state's House and Senate, it will go to the governor to be signed into law.
Here's hoping it does, and inspires other states which aren't yet fascist arms of Hitler's wet dreams, to do the same.
NOT SUBSCRIBED TO THE PODCAST? FIX THAT! IT'S COMPLETELY FREE ON BOTH ITUNES HERE AND SOUNDCLOUD HERE.