SHOWDOWN: Alyssa Milano Challenges Ted Cruz to a Gun Debate. He Accepts!
September 03, 2019
A few short years ago we offered some salient advice to those hoping to outsmart Ted Cruz in a debate: don't. Ted Cruz and his beard are many things. Some good. Some not so good. That's not me picking on Ted Cruz, I'd say the same about myself or anyone. But one thing I'd say about Ted Cruz that I wouldn't say about others, aside from Ben Shapiro, is how good he is at debating. Not aware of that is persistent skin irritant, Alyssa Milano.
Let me get you caught up. In between abortion rants, the queen of baby killing bitched about the bible, wondering where in the good book was the right to keep and bear a firearm. That's when Ted The Zodiac Killer flexed his muscles:
An excellent Q, worth considering carefully w/o the snark of Twitter. It is of course not the right to a modern-day… https://t.co/17btAG6IiY

— Ted Cruz (@Ted Cruz)1567381992.0
It was rather a long, educational thread which you can see fully by going here: TED'S TWITTER THREAD OWNING MILANO'S DUMB.
The ten tweet thread which covered the bible, American history, slavery, and other Texas talking points, didn't sit well with She Who Must Not Have Unintended Pregnancies, so she replied with a little snark.
I'd love to come in and meet with you on the gun issue and many other issues that include life, liberty and the pur… https://t.co/3SR1VkwzBf

— Alyssa Milano (@Alyssa Milano)1567402652.0
She opens with such an understanding, open-minded invitation. Then ends it by shoving scissors in the brain stem.
No matter. Ted's beard accepted the debate:
I'd be happy to sit down & visit next week about uniting to stop gun violence & about the Constitution. If we can h… https://t.co/eS6viXXdig

— Ted Cruz (@Ted Cruz)1567479795.0
Dearest sweet baby Jesus, please let this come to pass. I pray you bless Milano with an even higher sense of self-worth than the little toe rag already possesses in spades. And may Ted Cruz kicketh her baby-killing touchus. Amen.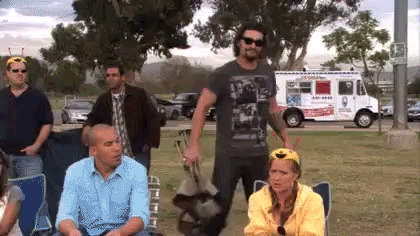 Now I don't know next steps, but all I ask is we need cameras, snacks, and some adult beverages. I need to see this live. I need to see this recorded. I just need to see this. We all do.
There's a very good chance someone who handles Milano will do a little oppo research and find that Ted Cruz is to debating what Heidi Klum is to beauty. Michael Jordan to basketball. Ben Shapiro to peddling cancer. They'll then tell Milano she has a better chance of growing a penis by eating nothing but tofu than she has of winning Cruz at a debate. That's why we all have to hope Milano is so cocky in her smugness she insists on meeting Cruz for a tete-a-tete on guns.
FIGHT, FIGHT, FIGHT!!!
NOT SUBSCRIBED TO THE PODCAST? FIX THAT! IT'S COMPLETELY FREE ON BOTH ITUNES HERE AND SOUNDCLOUD HERE.