Each day we overwhelm your brains with the content you've come to love from the Louder with Crowder Dot Com website.
But Facebook is...you know, Facebook. Their algorithm hides our ranting and raving as best it can. The best way to stick it to Zuckerface?
Sign up for the LWC News Blast! Get your favorite right-wing commentary delivered directly to your inbox!
Articles
SHOW NOTES: Debunking Climate Change Myths: 50 Years of FAILED 'Expert' Predictions!
November 09, 2021
Crowder is debunking 50 years of climate change myths. How much have experts gotten wrong over the last half-century? A lot! And we're covering it all.
Debunking Climate Change Myths: 50 Years of FAILED 'Expert' Predictions! | Louder with Crowderyoutu.be
OBAMA IN GLASGOW
On Monday, Barack Obama showed up in Glasgow to lecture the peons on CLIMATE CHANGE! Obama spent a large portion of his speech shitting on Donald Trump and Republicans and tooting his own horn.
FAILED CLIMATE PREDICTIONS
PREDICTION: The US is about to reach peak oil! SOURCE: Gizmodo USClimatescience, CNN
TRUTH: In 2018, the United States actually became a net EXPORTER of oil! SOURCE: WSJ
UPDATED PREDICTION: We will reach peak oil in 2040! SOURCE: S&PGlobal
PREDICTION: In 1969, population biologist Dr. Ehlrich said, in 20 years, everyone would disappear in a cloud of blue steam. SOURCE: Archive
UPDATED PREDICTION: This one's pretty tough to find a comparable prediction, but a report produced ahead of the Glasgow Summit claims 10M people will die by 2030. SOURCE: SkyNews
PREDICTION: In 1970, a California Newspaper Redlands Daily predicted there would be food rationing in 1964 and water rationing by 1980.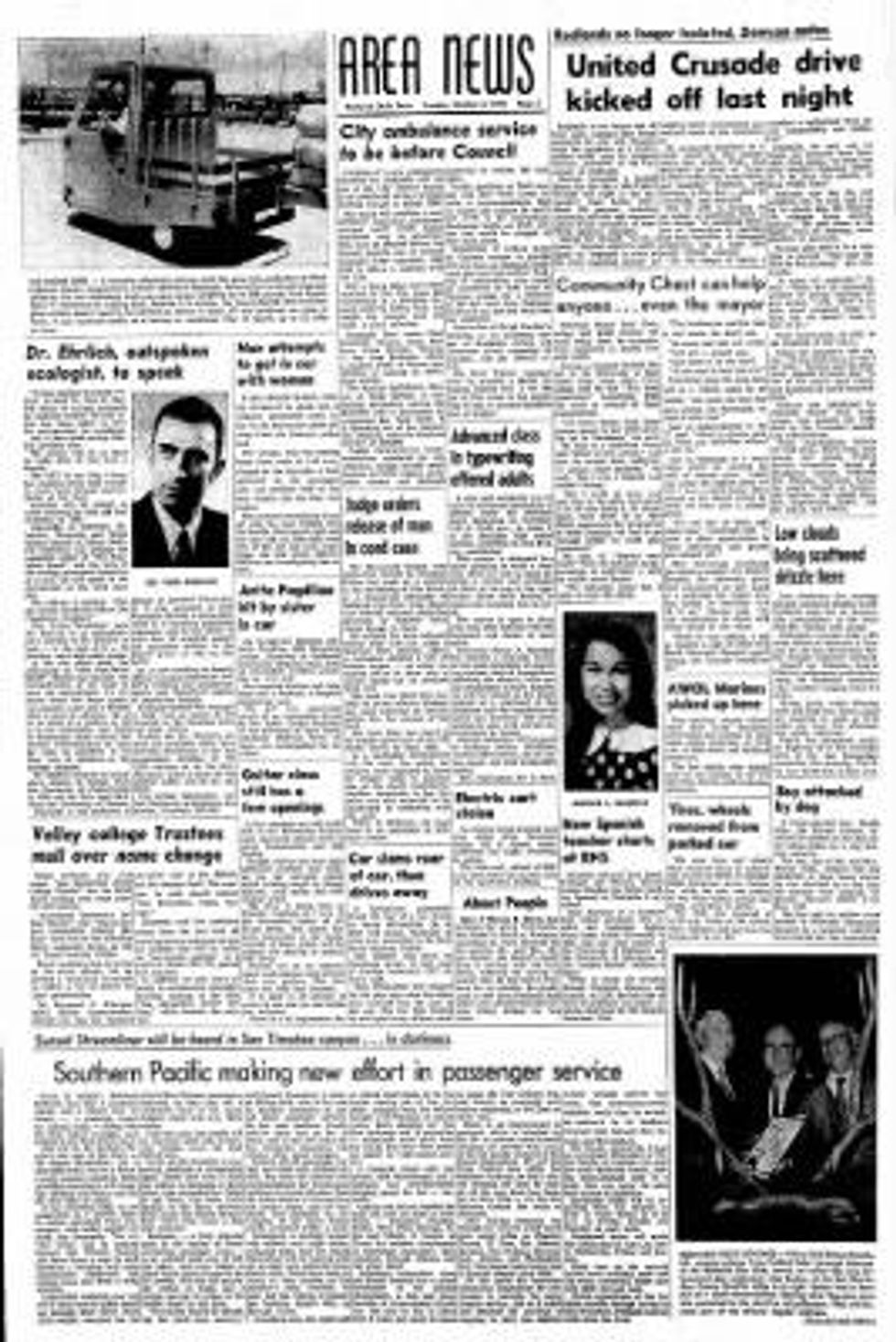 TRUTH: In 1980 there was enough food for the modern diet system to be put in place, and the first national nutrition guidelines were issued. SOURCE: USDA
UPDATED PREDICTION: By 2035, 60% of our meat will be lab-grown! SOURCE: Weather.com
In 1970, they claimed there would be an Ice Age by 2000. Contrary to what people tell you today, this was not an outlier. This was the widely accepted "science" and reporting of the day. SOURCES: YouTube, WaPo, WhiteHouse, Guardian, Time
TRUTH: No Ice Age in 2000--it was the 14th warmest year on record. SOURCE: Weather.gov
UPDATED PREDICTION: A "mini Ice Age" could hit earth by 2030! SOURCE: ScienceNatures
In 1970, Life magazine claimed people would have to wear gas masks for pollution by 1985! SOURCE: AEI
UPDATED PREDICTION: Covid masks will cause record levels of waste in the oceans! SOURCE: WorldEconomicForum
In 1989, it was claimed that rising sea levels would drown countries by 2000!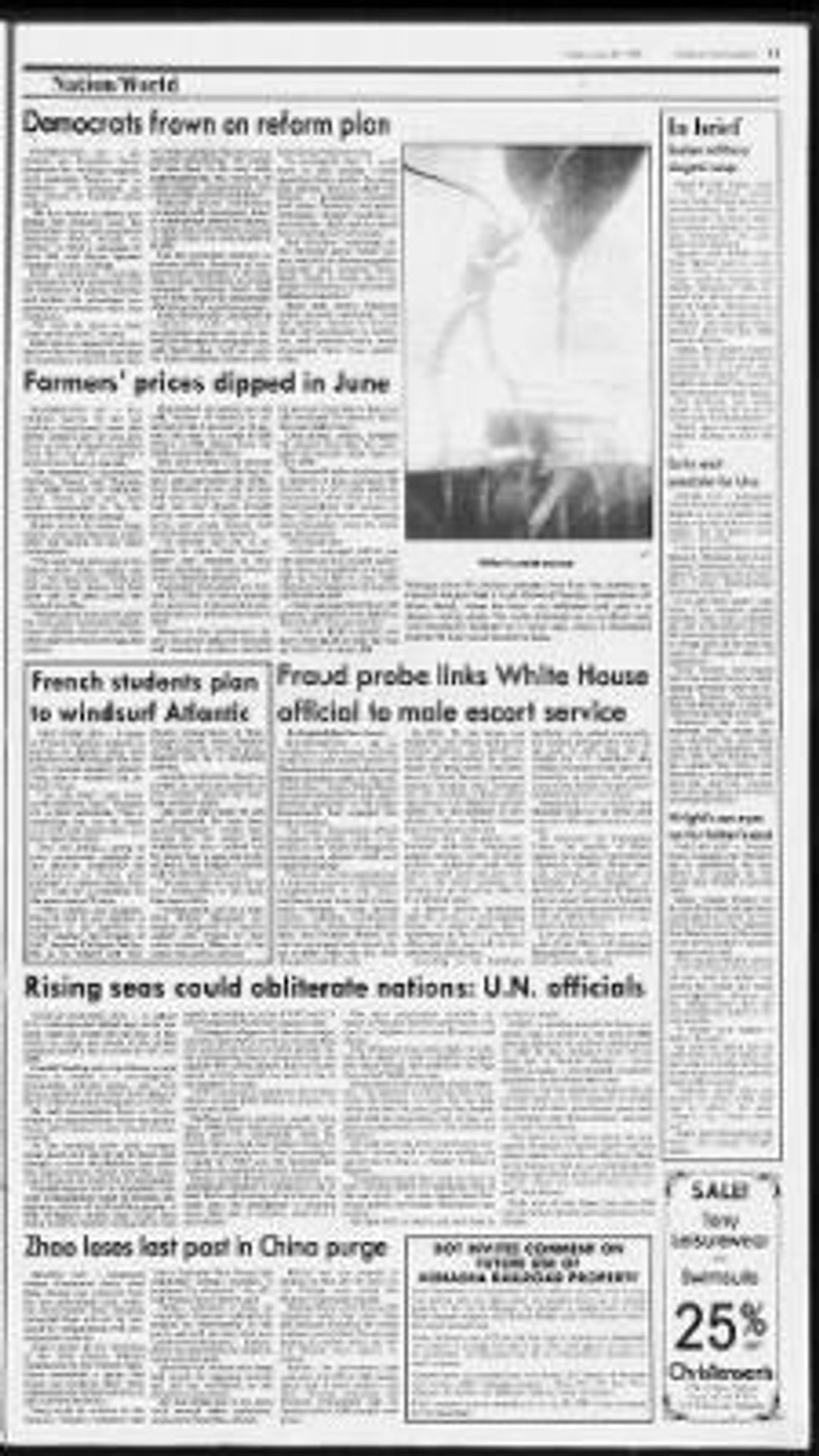 UPDATED PREDICTION: Florida will be drowned by 2060! SOURCE: TheGuardian
PREDICTION: In 1988, Bob Reis predicted Lower Manhattan would be underwater by 2018. SOURCE: SalonArchive
TRUTH: Yes, but not for reasons they thought… SOURCE: NYPost
UPDATED PREDICTION: NYC will be underwater by 2050! SOURCE: TheTravel.com
PREDICTION: IN 1988, officials claimed that the Maldives would be underwater in the next 30 years. SOURCE: AgenceFrancePresse
TRUTH: 30 Years later, a record 1.48 million tourists visited the Maldives. SOURCE: MaldivesAssociationForTourismIndustry
UPDATED PREDICTION: The Maldives could disappear by the end of the century. SOURCE: CNBC
PREDICTION: In 2000, children won't know what snow is by 2020! SOURCE: IndependentArchive
UPDATED PREDICTION: In 2040, the UK won't have snow anymore! SOURCE: NatureWorldNews
PREDICTION: In 2004, a Pentagon report warned the UK climate would be like Siberia by 2020! OVERLAY TheGuardian
TRUTH: In 2020, the UK's climate included record-breaking rainfall, record dry and sunny periods, and a summer heatwave. SOURCE: CarbonBrief
UPDATED PREDICTION: 10 areas of the UK could be underwater by 2050 because of rising sea levels! SOURCE: CountryLiving
PREDICTION: In 2009, Al Gore said there would be no more ice in the Arctic by 2013! SOURCES: YouTube
TRUTH: In 2013, Arctic ice measured 2.25 million square miles Compared to 2012, 1.67 million square miles. SOURCE: Nasa.gov
UPDATED PREDICTION: Arctic sea ice could be gone by 2035! SOURCE: NationalGeographic
PREDICTION: The polar bear species is headed for extinction! Originally thought to have evolved away from brown bears around 100,000 years ago with the last ice age. SOURCES: YouTube. BBC
TRUTH: More recently, it was found that the species has existed for 500,000+ years. SOURCE: PNAS
TRUTH: There have been FOUR warmer-than-now cycles since the species appeared, and each cycle takes about 100,000 years. SOURCE: Copernicus
PREDICTION: Wasting starfish is caused by Climate Change. As recently as this year, and going back to 2013, the die-off was attributed to climate change by outlets like New York Times and The Independent. SOURCES: YouTube, NYTimes, Independent NPR, The Bulletin
TRUTH: However, actual empiricists a Cornell traced the smoking gun to be densovirus in 2014. YouTube
PREDICTION: The Great Lakes are going to disappear! SOURCES: GreatLakesGuide, MentalFloss, ClimateScienceNews
TRUTH: Great Lakes have historically BENEFITED from Climate Change, with "Improved soil moisture, record crop production, and modestly but beneficially warmer temperatures despite alarmist claims from global warming activists." SOURCE: Forbes
TRUTH: Climate change fear mongering has only hurt these states' economies by forcing them to plan for more erosion, less underpass room for waterway bridges, xpensive dredging of harbors, city engineering, private businesses adjust models based on projections of shorefront, water cleanliness etc., and predicted fluctuations in farming and crop yields. SOURCES: HuffPo, Michigan Live, FarmTario, Michigan Live
Get your content free from Big Tech's filter. Bookmark this website and sign up for our newsletter!