Each day we overwhelm your brains with the content you've come to love from the Louder with Crowder Dot Com website.
But Facebook is...you know, Facebook. Their algorithm hides our ranting and raving as best it can. The best way to stick it to Zuckerface?
Sign up for the LWC News Blast! Get your favorite right-wing commentary delivered directly to your inbox!
For the Content
Enjoy watching someone get knocked out with a 2-liter bottle of soda in funniest shoplifting fail you'll see this week
October 31, 2023
It's the little things in life. King-sized Reese's Fast Break bars. Loading up a red wagon with High Noons so grown-ups have something to do while their kids take over the neighborhood. AND, watching some shoplifting little punk getting knocked the f*ck out with a perfectly thrown 2-liter bottle of Diet Dr. Pepper. There is so much suck in the news this week. Let's all enjoy this together.
As with most videos, we don't know where this takes place. We'll call it somewhere in America. It could even be in real America, as opposed to a progressive-run city. It's not that shoplifting doesn't exist in rural areas or the suburbs. It's just not encouraged like it is in New York City and San Francisco. And Chicago.
Context matters. Maybe our friend here did NOT have a backpack full of chips and Entemans and juice pouchers. Or, maybe he was stealing bread to feed his family. Whatever the context, security was not letting Jean Valjean exit without paying.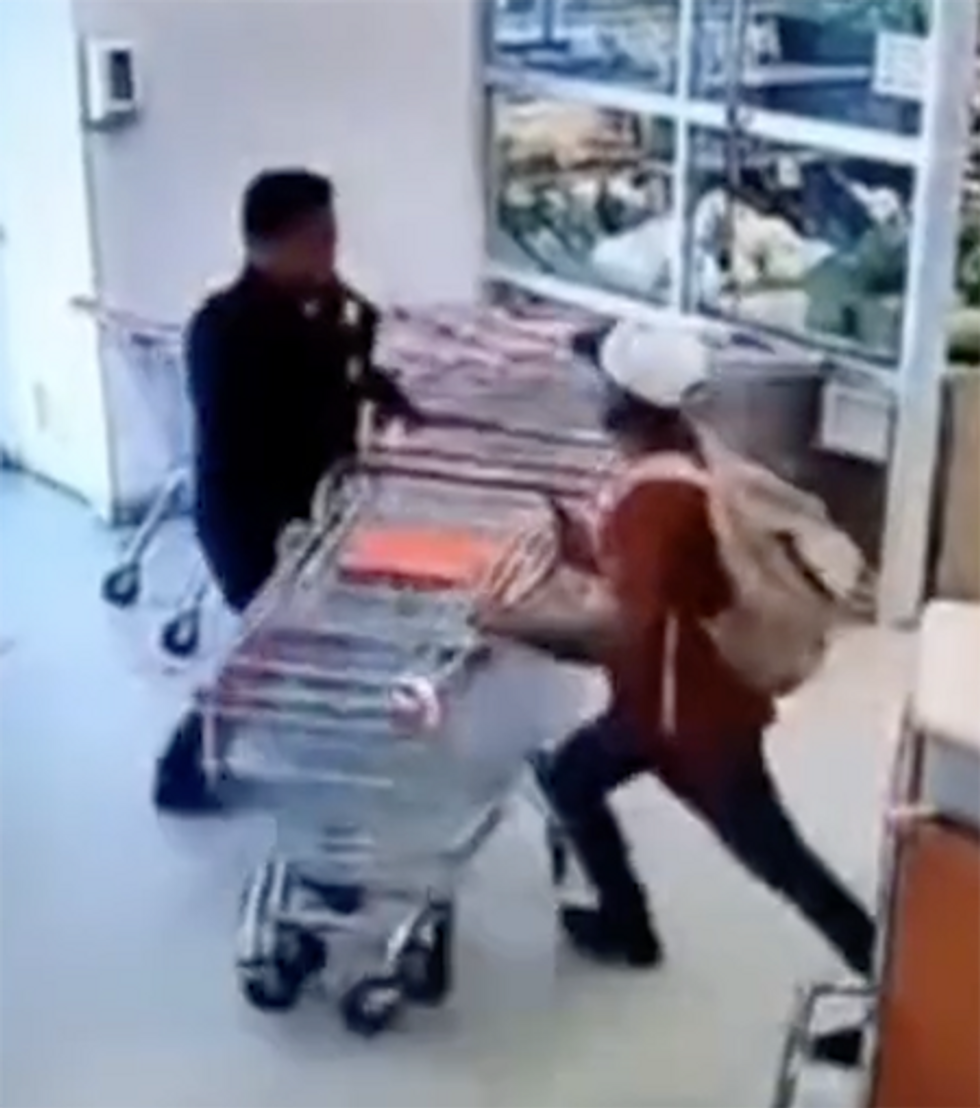 Another employee was stocking the soda endcap and saw his colleague needed backup. Here he is in the pocket: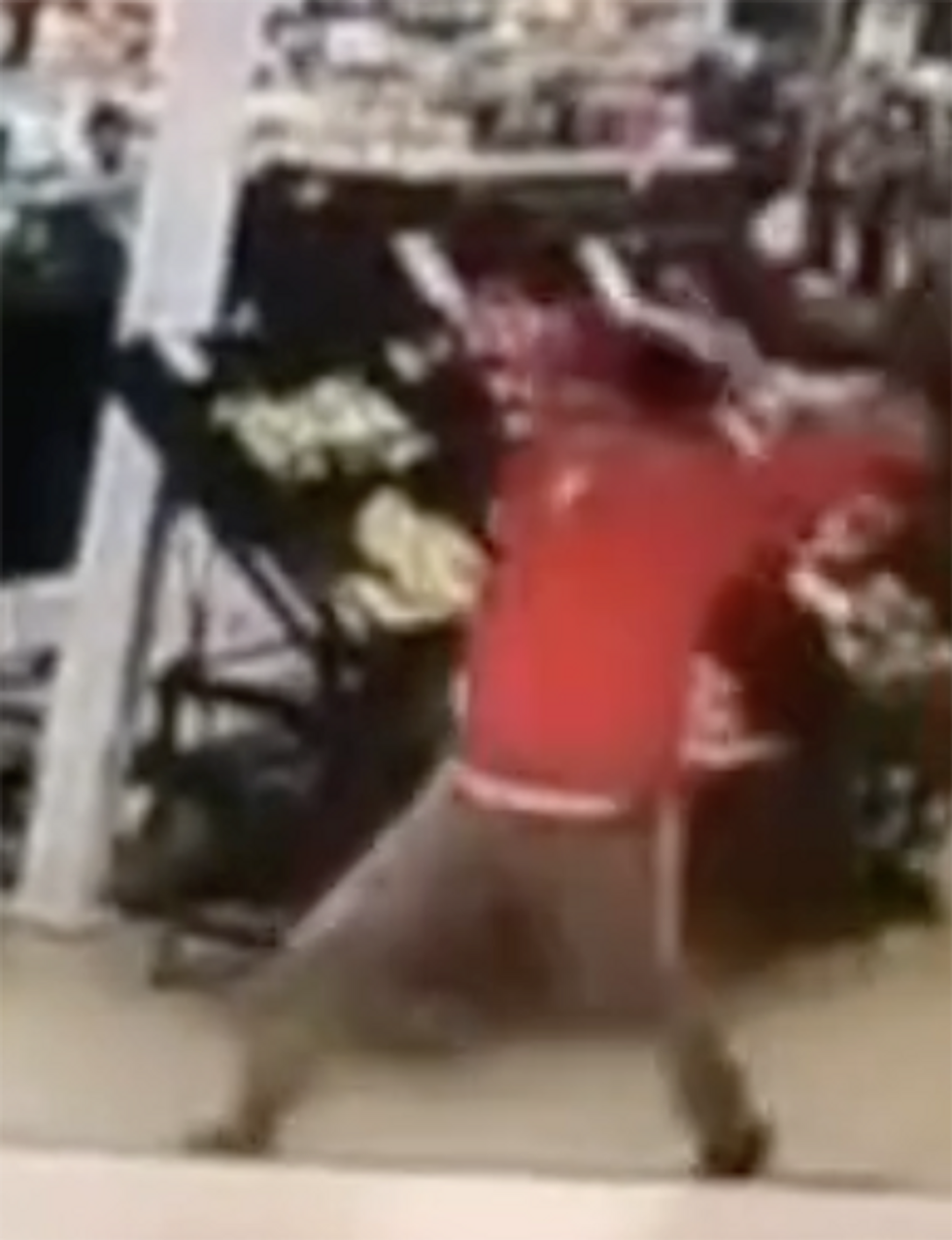 And DOWN HE GOES! It's a direct hit. He went down faster than a sorority girl who hears you have Taylor Swift tickets.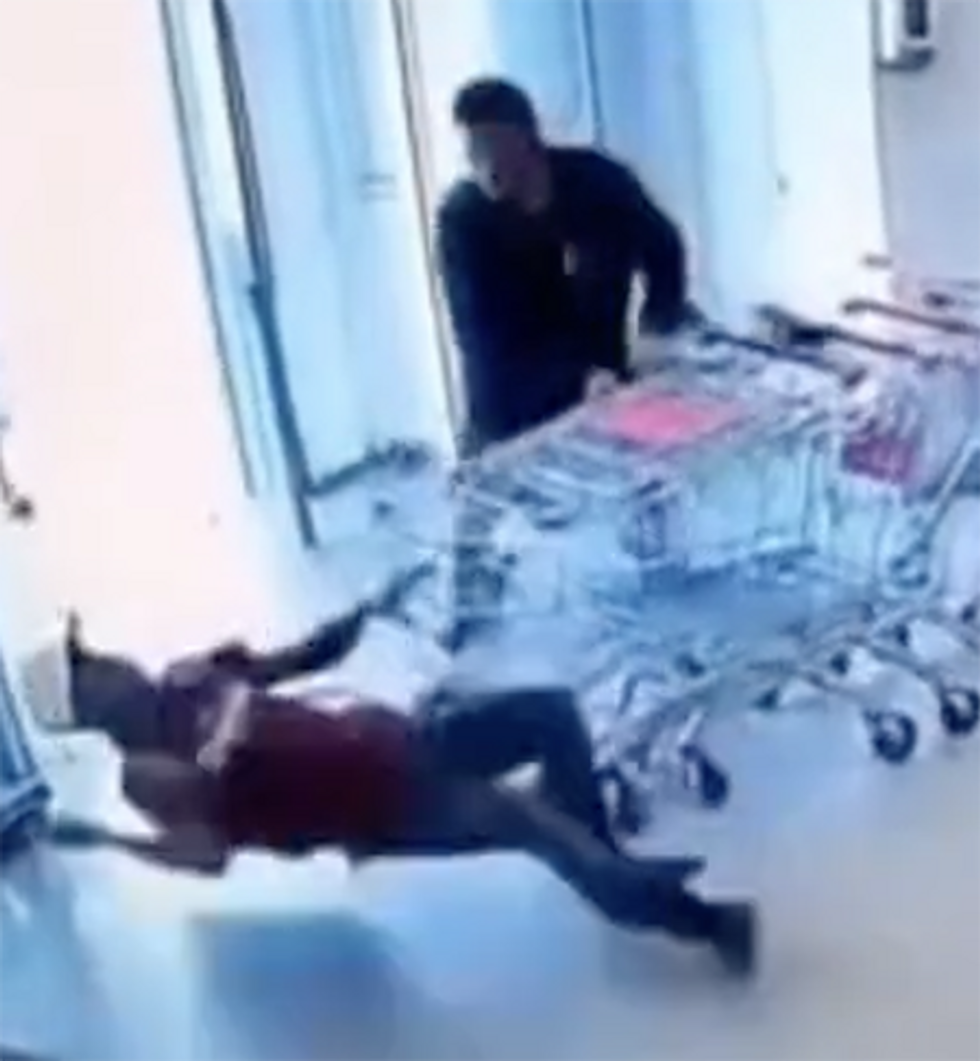 Today is the trade deadline for the NFL, and the New York Giants are desperate for a new quarterback. Instead of wasting draft picks, just hire this guy.
And I know what some of you are saying right now. "But Brodigan, isn't everything better with music?"
Yes. Yes, it is.
What have we learned children? We've learned to always be ready so that you don't have to get ready. The clerk no doubt trained for this moment. His assistant manager has the other employees running drills, and when our dude got the ball --- or the Coke -- all that situational training kicked in.
We've learned to always have an escape route.
And we've learned that worse than being caught by security is being caught by a security camera. Being caught by security is embarrassing at the moment. Being caught by the security camera turns you into content and a laughing stock among all your other shoplifting friends.
><><><><><><
Brodigan is Grand Poobah of this here website and when he isn't writing words about things enjoys day drinking, pro-wrestling, and country music. You can find him on the Twitter too.
Facebook doesn't want you reading this post or any others lately. Their algorithm hides our stories and shenanigans as best it can. The best way to stick it to Zuckerface? Sign up for our DAILY EMAIL BLASTS! They can't stop us from delivering our content straight to your inbox. Yet.