Sheriff Issues Stern Warning: The Citizens Are Armed and I Have Their Backs
July 02, 2020
If there is one thing the past month — if not all of 2020 — has taught us, it is the importance of the Second Amendment. The people need be able to defend themselves when the police can't. Especially as the entire Democrat Party leftist extremists push to dismantle "defund" the police (see LOCAL IDIOT TELLS CNN NOT WANTING YOUR HOME BROKEN INTO 'COMES FROM A PLACE OF PRIVILEGE.' and THIS TEEN MAKES BEARS FOR CHILDREN OF FALLEN OFFICERS. NOW LIBERALS ARE SENDING DEATH THREATS.). While the inmates are allowed to run the asylum in the big city, don't bring that junk to Clay County, Florida. Sheriff Darryl Daniels has made it clear what's waiting for you if you do.
And if his department can't get there in time, he'll deputize all law-abiding gun owners in the county.
Sheriff Daniels speaks on who we are as a peopleyoutu.be
Long story short, this ain't Seattle or Minneapolis or New York City. Law and order will be enforced, and if the police can't get there in time, gun owners in Clay County have the sheriff's permission to handle their business. Not that they need his permission, but he's letting them know, "I got you."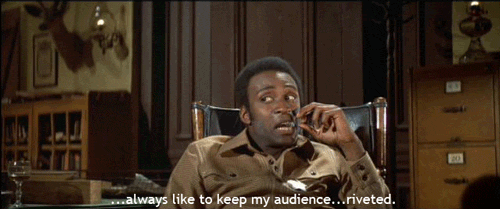 When Americans have been calling on President Trump to step up and have their backs, or really do much of anything other than be a keyboard warrior and whine that people are mean to him, this is what they're talking about. We need to get Sheriff Daniels on Fox & Friends or Hannity so that the president knows what's going on.
#BLM Hate Crime Hypocrisy | Louder With Crowderyoutu.be
Not subscribed to the podcast?Fix that! It's completely free.