Each day we overwhelm your brains with the content you've come to love from the Louder with Crowder Dot Com website.
But Facebook is...you know, Facebook. Their algorithm hides our ranting and raving as best it can. The best way to stick it to Zuckerface?
Sign up for the LWC News Blast! Get your favorite right-wing commentary delivered directly to your inbox!
Articles
Shaun King Praises Anti-ICE Firebomber, Refers to him as a Martyr
July 16, 2019
Everyone's favorite non-black guy, Shaun King, is back in the news. Our old pal Talcum X had some thoughts on the anti-ICE firebomber and he decided to share them with us. King seems to think the molotov-throwing douchenozzle was a hero worthy of praise.
Seriously:
Black Lives Matter activist and Intercept columnist Shaun King praised an attempted domestic terror attack on Twitter yesterday, comparing the terrorist to abolitionist John Brown and saying that he was "the first martyr."

In a Twitter thread, King compared Willem Van Spronsen, who was killed in a shootout outside an ICE detention facility, to John Brown, the pre-Civil War abolitionist. The 69-year-old Van Spronsen attacked the facility early Saturday morning, throwing incendiary devices and armed with a rifle. He lit one car on fire and attempted to blow up a propane tank before he was shot and killed by police.
Shaun has since deleted the tweets. Unfortunately for him, I had the foresight to grab screenshots. Feast your eyes: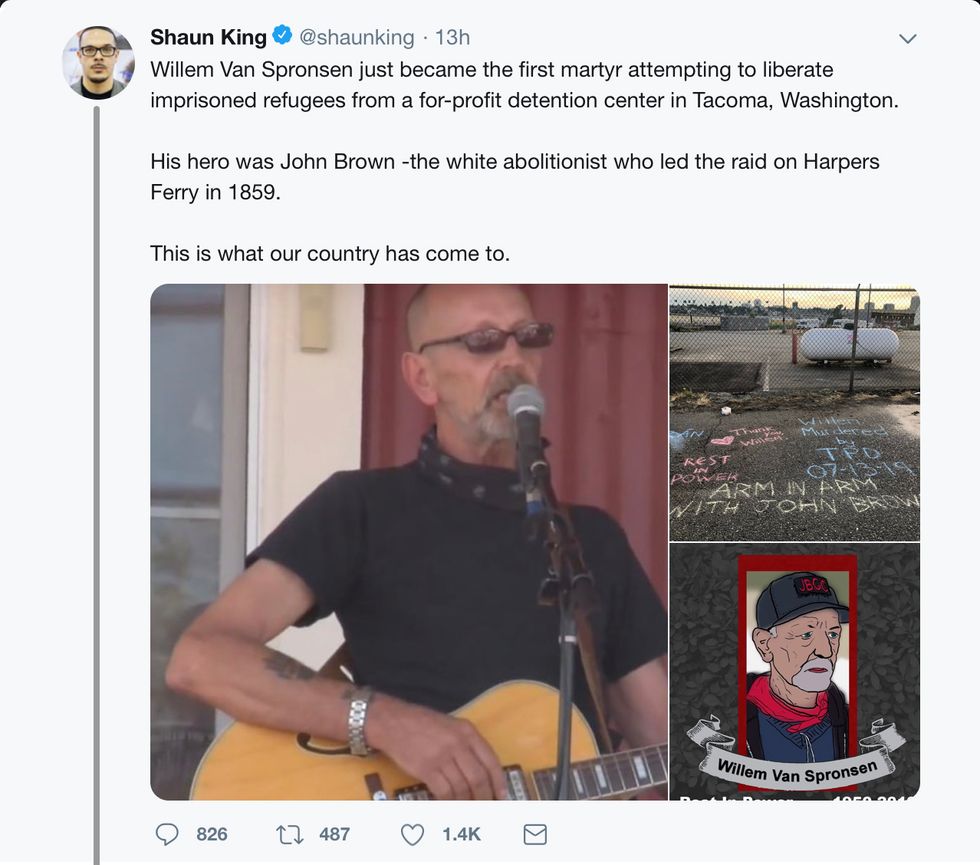 A loyal martyr to the leftist cause. Honor him.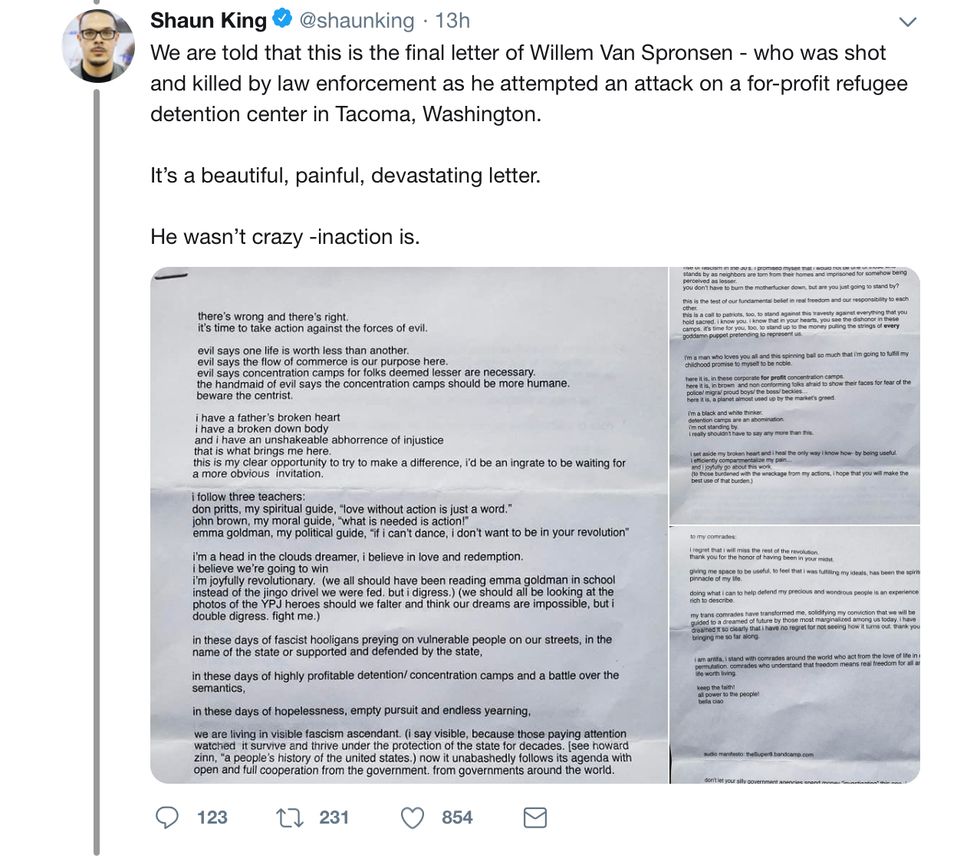 Yeah, domestic terrorism has never been more beautiful.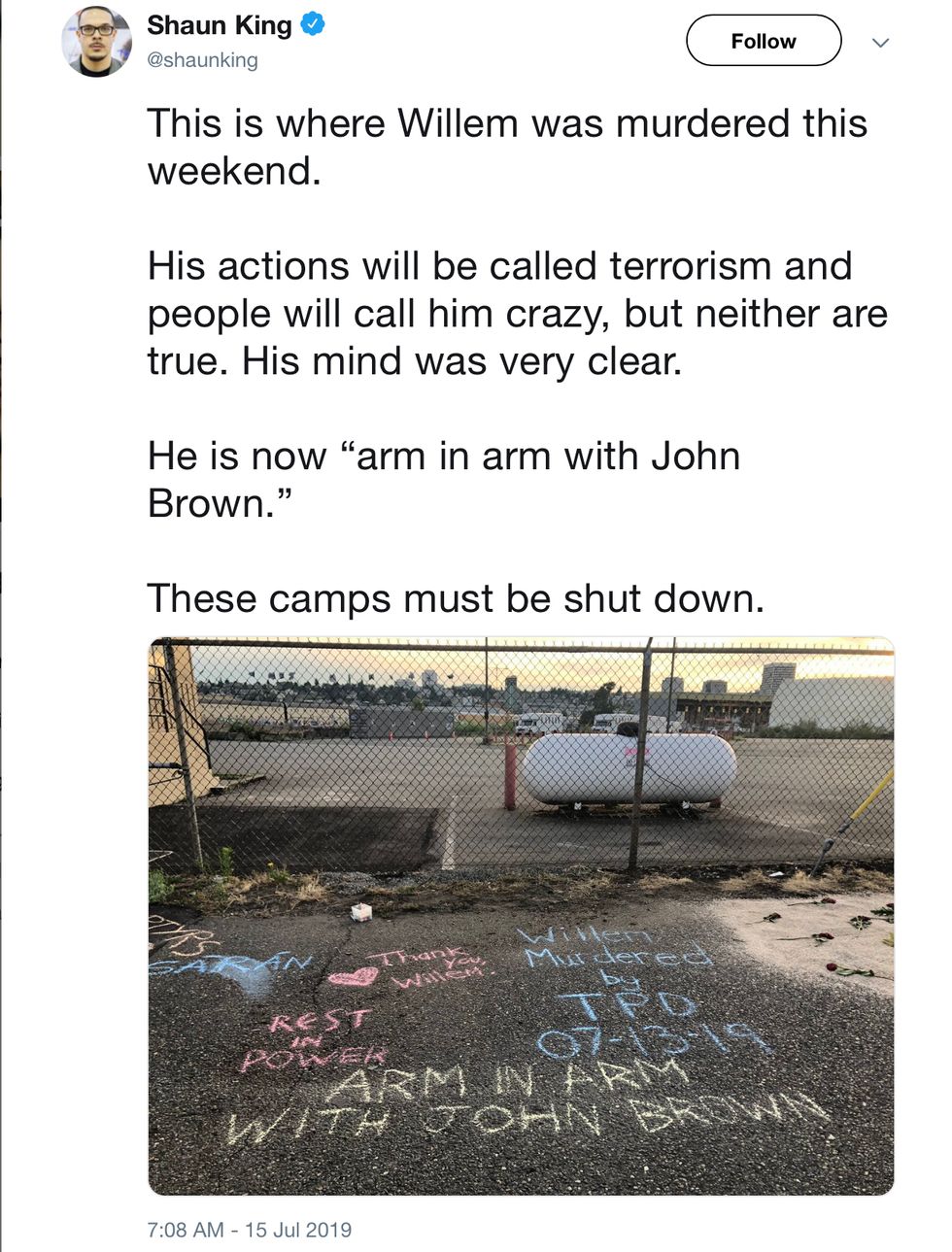 Now I'm no legal expert, but methinks you cease to be the victim when you chuck your first incendiary device without provocation.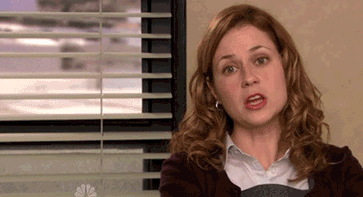 I can see why Shaun would delete these tweets. Those comments must have made sense in the walnut-sized cranium floating beneath his pasty white noggin. Unfortunately for him, the rest of us have yet to take the leap off the diving board of insanity. Which is why he went for the old trusty delete button.
Make no mistake, King isn't alone in this view. Many on the left will see this ultra-violent snotweasel as some kind of a hero. Remind me again, which side is supposedly full to the brim with violent fascists?
Speaking of little Shaun:
NOT SUBSCRIBED TO THE PODCAST? FIX THAT! IT'S COMPLETELY FREE ON BOTH ITUNES HERE AND SOUNDCLOUD HERE.