Each day we overwhelm your brains with the content you've come to love from the Louder with Crowder Dot Com website.
But Facebook is...you know, Facebook. Their algorithm hides our ranting and raving as best it can. The best way to stick it to Zuckerface?
Sign up for the LWC News Blast! Get your favorite right-wing commentary delivered directly to your inbox!
Samuel L. Jackson reveals how Donald Trump's election broke actress Brie Larson, still claims she's a "strong" woman
June 21, 2023
Samuel L. Jackson revealed while doing press for Disney+'s Secret Invasion that his Marvel co-star Brie Larson was a broken woman when Donald Trump got elected. And the actor himself still hasn't gotten over that Larson was criticized on the Internet four years ago for the mid Captain Marvel movie.
Jackson was being interviewed for Rolling Stone where the interviewer was more interested in Larson's next Marvel movie The Marvels. Jackson has worked with Larson on a number of films, but it was over their hatred of former President Donald Trump that they truly bonded.
Then, we bonded through the election while we were doing her movie when Donald Trump won. She was broken and I was like, 'Don't let 'em break you. You have to be strong now.'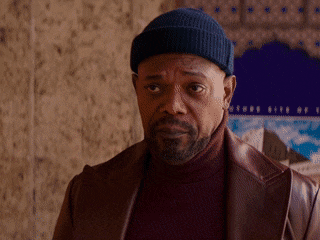 Even though she was "broken" because an election didn't go her way, Jackson insists she's a strong woman. This was proven during the publicity for Captain Marvel where the actress withstood the blistering attacks of *checks notes* people criticizing her on the Internet.
These incel dudes who hate strong women, or the fact that she's a feminist who has an opinion and expressed it? Everybody wants people to be who they want them to be. She is who she is, and she's genuinely that.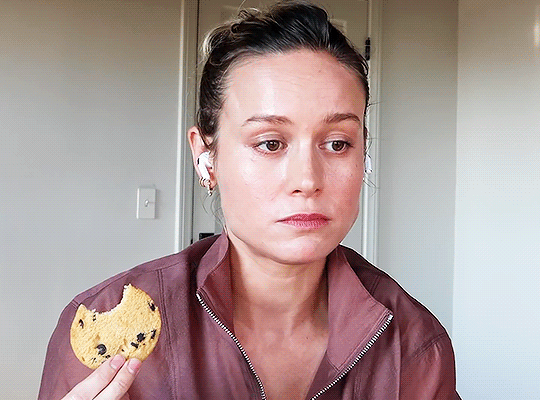 No one hated her for expressing a feminist opinion. But here's how expressing political and cultural opinions that half of the country disagrees with works: the other half of the country gets to disagree and express their opinion as well. Actors and actresses are not brave or strong for "withstanding" randos daring to criticize them on Twitter.
Larson was particularly annoying because she had started off NOT going down that route. Then it came time to promote the movie, and everything was about hating white men and claiming half her movie audience's opinion didn't matter. Even now four years later, celebrities feel this is the best way to promote their art.
It's WNBA marketing. Tell a larger group of people (in this case men) that something isn't for them. Then when the group it is for (women) doesn't show up or care, blame the first group for not supporting you.
On a related note, Disney had yet another box office flop. As of this writing, they don't seem to understand why.
><><><><><><
Brodigan is Grand Poobah of this here website and when he isn't writing words about things enjoys day drinking, pro-wrestling, and country music. You can find him on the Twitter too.
Facebook doesn't want you reading this post or any others lately. Their algorithm hides our stories and shenanigans as best it can. The best way to stick it to Zuckerface? Sign up for our DAILY EMAIL BLASTS! They can't stop us from delivering our content straight to your inbox. Yet.