Each day we overwhelm your brains with the content you've come to love from the Louder with Crowder Dot Com website.
But Facebook is...you know, Facebook. Their algorithm hides our ranting and raving as best it can. The best way to stick it to Zuckerface?
Sign up for the LWC News Blast! Get your favorite right-wing commentary delivered directly to your inbox!
Articles
Screw You, Ladies: British Police Now Allowing Male Rapists to Identify as Female
October 24, 2019
From the bottom of my cold black heart, I'm sorry for repeating myself. But I must say again transgenderism, specifically male-to-female transgenderism and the societal embracing of it is, in my opinion, evidence of both a war on women and "the patriarchy." Few feminist groups, however, seem to be speaking out against it. The latest war against real women comes from the United Kingdom, where police are actually allowing suspected and convicted rapists to identify as female. From The Pluralist:
"A female may be under investigation for rape or have a conviction for rape that was committed when they had male genitalia," the head of one of the forces, Kent Detective Superintendent Coretta Hine, told The Sunday Times. "Kent police currently manages three offenders with convictions for rape who now self-define as female."
I guess it is at this point the victims are told they were raped by a woman with a "male penis." Humanity has passed its expiration date.
Fair Play Director Nicola Williams said that by accepting rapists' stated gender identity, British police are disrespecting female rape victims.

"You can't get much more of a male crime than rape," she told The Times. "It would be highly offensive to a woman who was raped to have it written down that her attacker was a female when clearly that was a male with a penis."
She's right. Let's also note, Fair Play is one of the only feminist groups standing up to the transgender movement. So much for women supporting women.
Women raped by men are victims of violent crime perpetrated by men. So I'm not clear how allowing a rapist to change his gender to female does anything other than completely disrespect the women the rapist has raped while undermining exactly what it means to be a woman. If the police or government sign off on this in any way, to me that seems a little patriarchal: a group of mostly men telling women what is and isn't permitted as it relates to them, women.
Where are my feminist screech whales to protest this clear case of sexism?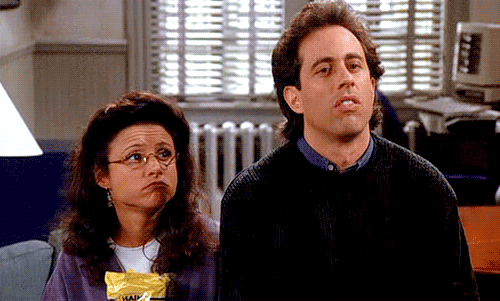 The national police, here, doesn't appear all that concerned with women who have been raped. Sure they may disagree with me, but being respectful to a rapist and accepting his new gender identity is a slap in the face to the victim. A woman. I make this assessment based on the statement below. Seems the national police body cares more about politeness and respecting the identity of the perpetrator.
"How gender is recorded is a matter for each individual force," the national police body said. "However, as a general rule we will accept the details that an individual provides us and treat them accordingly."
Huh. I wonder how the national police body would feel if women identified as men when sitting on a jury, say for a custody trial. For shits and giggles, let's say the father wants at least 50/50 custody of his kid, and the women on the jury may have a bias for the mother getting full custody. If the attorneys are concerned about the women's bias, problem solved. The women just say they identify as male.
Think the husband in the case, and his legal representation, would be okay with that? No? Huh.
NOT SUBSCRIBED TO THE PODCAST? FIX THAT! IT'S COMPLETELY FREE ON BOTH ITUNES HERE AND SOUNDCLOUD HERE.