Each day we overwhelm your brains with the content you've come to love from the Louder with Crowder Dot Com website.
But Facebook is...you know, Facebook. Their algorithm hides our ranting and raving as best it can. The best way to stick it to Zuckerface?
Sign up for the LWC News Blast! Get your favorite right-wing commentary delivered directly to your inbox!
Uncategorized
REBUTTAL: Sorry Cosmopolitan, 'Self-Marriage' is Only for Pathetic Losers
January 04, 2017
If ever you needed proof women have more privilege than men, this is it. Cosmopolitan released an article titled "Why I Married Myself" without satire, mockery, or a smidgen of self-awareness. Next time a woman hands you a "male privilege" card, make sure you laugh in her face. Because I promise you, if GQ or Men's Health had published anything like this, the fat feminists of America would belly laugh an earthquake.
Before I delight you with pull quotes, a disclaimer: I'm not opposed to independent people taking pride in who they are, what they've accomplished, or even "loving" themselves. In fact, one phrase I hope is attributed to me on Pinterest boards is: "If you don't love you, why should anyone else?" So the idea of "self-love" isn't a problem for me... if you're worthy of your own love. If you can be compared to that of rampaging, four-clawed carnivore that feeds on children, then maybe you should focus on self-improvement.
Back to Cosmopolitan who didn't find the funny in this:
"I choose you today," she said. Later she tossed the bouquet to friends and downed two shots of whiskey, one for herself and one for herself. She had planned the event for weeks, sending invitations, finding the perfect dress, writing her vows, buying rosé and fresh baguettes and fruit tarts from a French bakery. For the decor: an array of shot glasses emblazoned with the words "You and Me." In each one, a red rose.
In a marriage ceremony to herself, this self-loving soloist hijacked all the traditions couples use when marrying each other. Bummer she's stuck with herself until death parts her from herself. Methinks her bulb shines dully. Because if you're going to have a self-marriage ceremony, at least be creative. Some ideas: don't throw a bouquet for the catcher to get married to themselves next. Throw cash. Advertise you'll be throwing cash instead of a bouquet. Reap the benefits in a greater registry return.
She also wrote her own vows. Then read them aloud. To herself. I'm going to give you a minute to have a private chuckle.
That's long enough.
The article doesn't list those vows, but here's my take: "Dear me, I love you me. I'll always stay with me, in sickness and in health. I'll stay with me in good times and in bad. Like tax season because this self-marriage has zero tax benefits, it just makes me look like a giant loser. Or when that new Netflix show's season ends with a cliff-hanger. Vacuuming. Getting all the animal hair off our favorite black coat, you know the one. Menstrual cramps. All the things me and me don't like, I'll stay with you during those times. I won't divorce me for irreconcilable differences. Like when we can't decide what tub of ice cream to get. Both. Always both."
Really, I marvel at the Cosmo writer for not inserting jokes. If Steven Crowder called me up and said "Courtney, write a serious article about women who marry themselves," I would slap myself awake. Then I'd call him to tell him about it, so he could drown himself in tears. Time of night be damned.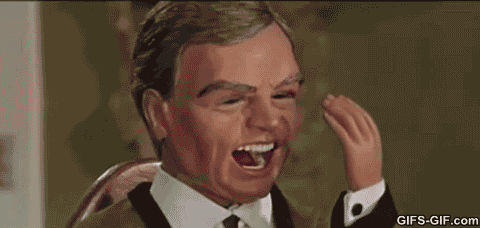 Before you start to think marrying yourself might have benefits, no. It's just a party for you to showcase what a shameless dumbass you are.
It's not a legal process — you won't get any tax breaks for marrying yourself. It's more a "rebuke" of tradition, says Rebecca Traister, author of All the Single Ladies: Unmarried Women and the Rise of an Independent Nation.
A "rebuke of tradition" is the toe of the other shoe dropping. Stay with me, the heel is about to clunk to the floor in the next pull quote. The score so far: zero tax benefits for you marrying you, -100 points for lack of creativity. Not looking good. One might say marrying yourself is a step back, not forward. At least for you and your social standing with self-respecting humans. But since we eroded what marriage actually means years ago, I guess we can consider the "making a mockery of marriage" bridge scorched. #Progress
But here's the crux you knew was coming:
"For generations, if women wanted to have economic stability and a socially sanctioned sex life or children, there was enormous social and economic pressure to do that within marriage," she says. "Personally, as someone who lived for many years single and then did get married, I know that the kind of affirmation I got for getting married was unlike anything I'd ever had in any other part of my life." That, she adds, is "incredibly unjust."
Aaaaaaand there it is. It's not fair women are praised when they bag a man. Therefore women who marry themselves should be acknowledged for the rockstars they believe they are. Attend their ceremony and buy them presents, lest you be seen as a hater with internalized misogyny.
Look, as a single woman in her early thirties, who's never been married, I sympathize zero with this whole "self-marriage" idea as anything other than an epic joke. A joke I'm pretty sure all of these women stole from Sex and the City. Of which the target audience was (likely) single women in their thirties (that's when I watched it). Judge me if you want.
And sure, as a joke? Marrying yourself is hilarious. Don't think I wasn't intrigued when Carrie Bradshaw used "self-marriage" as a way to get a pair of expensive shoes totally owed to her. I could use a registry for no reason whatsoever to fill my cabinets with kitchen accouterments. But it's still a joke. Unrelated, I like Pottery Barn. Just FYI.
An individual is already committed to themselves. If they need a ceremony about proclaiming how they'll stick by themselves through thick and thin, love themselves no matter what, perhaps they need to be committed to an institution other than marriage.
What this self-marriage fad is (among women only), is epic pity parties where women can wear the pretty dress, be lavished with "you're so beautiful" and "we're proud of you" praises, and get a table full of presents. For being single.
Having a marriage ceremony where you celebrate being single isn't taking the stigma off of unmarried women, by the way. Celebrating you loving you for being single and maybe successful means there's something extraordinary about being single and maybe successful. That's going in the wrong direction for feminism, ladies. Men NEVER celebrate being successful and alone. It's called being single. See also "independence." Or "self-sustaining." Women don't need to marry themselves to be their own caretakers. Women don't need to marry themselves to tell the world they love who they are. They just need to be.
I'll leave you with this last little truth nugget before signing off: confident people who love themselves, who are proud of what they do, do not need affirmations for it from their friends, family, or strangers on the internet. Who will turn around and mock you at every opportunity, thanks. Having a self-marriage ceremony is a cry for approval for being alone. It's the epitome of pathetic, desperate sadness.
By the way, when a woman is congratulated for getting married, she's congratulated on a blessing. Being loved by someone else is a blessing that you cannot work for, strive for or write as a life goal in your bullet journal. For the record.
Written by Courtney Kirchoff, a single gal with no plans of wedding herself (unless it's a joke to mock those who do...)