Each day we overwhelm your brains with the content you've come to love from the Louder with Crowder Dot Com website.
But Facebook is...you know, Facebook. Their algorithm hides our ranting and raving as best it can. The best way to stick it to Zuckerface?
Sign up for the LWC News Blast! Get your favorite right-wing commentary delivered directly to your inbox!
Powerball Winner Spends $9M... on Boyfriend's Bail?!
August 12, 2015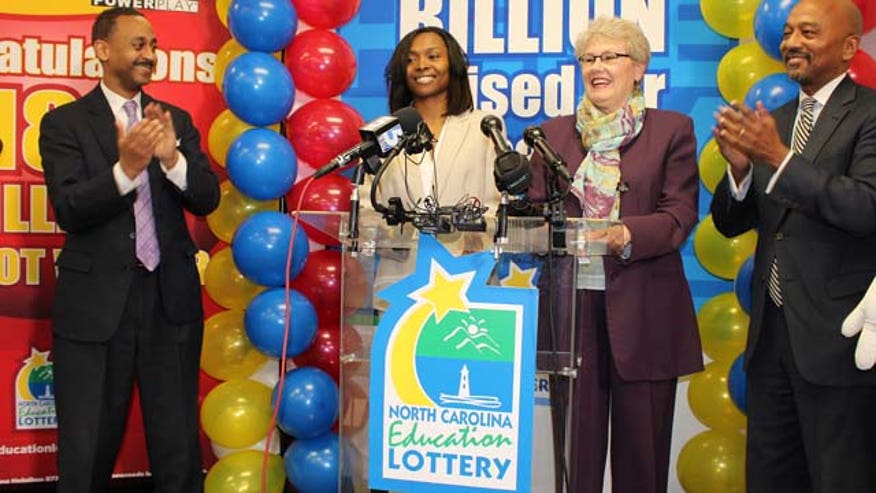 It's not our money, so yeah, it's not really our business. But there's a principle in this story that's important for all of us to understand...
This past February, Marie Holmes, a 26-year-old single mother of four, won the Powerball lottery. She opted to receive her $188 million winnings in one lump sum, meaning she was awarded $127 million. After taxes, she received $88 million. With the money, Marie said she planned to pay tithes and set up college funds for her four children. Awww!
Heartwarming story, right? It is, right up until you read this headline: "Things we do for Love: Powerball winner Spends $9 Mill to Bail Boyfriend out of Jail...Twice."
Why was said boyfriend in jail, you ask? Oh, you know, the usual things. Like being in possession of 8,000 bags of heroin. Yes. EIGHT THOUSAND bags. But they probably weren't his bags, he was holding them for a friend. His friend's a dump-truck.
So Marie bailed him out. And honestly, how many of us wouldn't do the same for a loved one if we had that kind of dough? But then... she bailed him out a second time. Love knows know bounds, people. Grand total of the bailouts? $9 million. I know, I know. Her money, none of our business. But you do know you coulda bought a couple of sweet vacation homes and put all four of the kiddos through college on that... and maybe picked up a boyfriend who isn't a non-contributing zero while you're at it?
Here's the macro-issue here:
This is why people constantly crying about the "wealth gap" will always exist. The reason successful people tend to become wealthy? Because they know how to manage and grow their finances. The reason some people tend to stay poor? Because they bail out losers at a price tag of $9M. Drug-dealing losers.
Why do you think there are so many stories about lotto winners being dead broke a few years later? Because they don't manage their winnings well. Why? Because they haven't earned it. If you don't earn your wealth, you don't respect it.
And we have a culture full of lotto winners, you guys. They're more commonly known as "welfare recipients" and/or Democrats. They take money they haven't earned, then cry when it's gone and demand that you give them more. Because to the left, there's something morally wrong with wanting to keep the money you've earned, but not with taking the money someone else has earned.
Just like winning the lottery, no matter how much free crap Obama wants to give people, it will never change human nature. If you don't earn it then you don't respect it...and you lose it.
Right down the drain... along with the 8,000 bags of heroin. Again, that number is EIGHT THOUSAND. Go cry yourself to sleep.