Each day we overwhelm your brains with the content you've come to love from the Louder with Crowder Dot Com website.
But Facebook is...you know, Facebook. Their algorithm hides our ranting and raving as best it can. The best way to stick it to Zuckerface?
Sign up for the LWC News Blast! Get your favorite right-wing commentary delivered directly to your inbox!
Articles
Polyamorous Lesbian Needs You to Understand She's Not a Cheater
January 25, 2020
Is it cheating if you tell the chicas you want to scissor that you plan on scissoring other ladies? That's the great philosophical question for Stevie here, the lesbian who tries to say "polyamorous" more times than Trump raises his pinky finger. If you're asking yourself, "Self, why?" It's a fine question. Let me know if you have the answer after you watch this video from PinkNews.
Myths you can stop believing about polyamory now 🤦‍♀️ https://t.co/66sokqqNAk

— PinkNews (@PinkNews) 1579906080.0
I know, I know. Why? Why am I sharing this video? Why did you watch it? Why is Stevie so obsessed with saying "polyamorous"? Did she, in fact, lose a bet sometime in her childhood and was she forced to say that word so many times before the Wuhan Apocalypse takes us all? Obviously we'll never know.
But here's what I do know. The left is obsessed with overturning normalcy, decency, and anything related to traditional families. What better way than to sit a pretty lesbian in front of a camera to explain that having multiple lovers is just fine, it's you who doesn't understand. She just has a greater capacity to love than you do.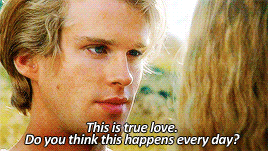 Look, Stevie can do what she wants. I really don't care (not sure I ever did) what consenting adults do in the privacy of their own homes. She's at least being honest to the ladies she's bedding that she's planning on bedding more. Where I raise my finger is the whole point of the video: trying to get us to understand her, trying to make way for polyamory to join the lexicon of #LoveIsLove.
Also First Cousins Are Married, Expecting a Baby and Insist They're Not 'Strange.'
Which is where I have my problem. Do what you want. Pay for it yourself. But don't ask me to try to understand — in efforts to one day normalize your lifestyle — and hold it up with traditional lifestyles. Like marriage.
"Polyamory." Nope, maybe it's more fun to say than write.
NOT SUBSCRIBED TO THE PODCAST? FIX THAT! IT'S COMPLETELY FREE ON BOTH ITUNES HERE AND SOUNDCLOUD HERE.