Police Officers Asked to Leave Starbucks After Customer Complains About Their Presence
July 06, 2019
We all know lefties aren't too wild about the cops. According to leftist doctrine, the fuzz are fascist, racist murder squads. Hellbent on relieving the world of melanin. This extreme rhetoric is going so far, some police officers were told to vacate a Starbucks. Because their presence was making another customer uncomfortable.
I s**t you not:
Some police officers in Tempe, Ariz., say they were asked to leave a Starbucks coffee shop on the Fourth of July because a customer complained they "did not feel safe" with the cops present, according to reports.

Five officers were drinking coffee at the Starbucks location prior to their shift beginning when a barista asked them to move out of the complaining customer's line of sight or else leave, the Tempe Officers Association wrote in a series of Twitter messages.

Rob Ferraro, president of the police union, told FOX 10 of Phoenix that such treatment of police officers seems to be happening more often these days.
You know, something tells me the Bucks wouldn't be asking the po-po to stay away if they were on the receiving end of a robbery.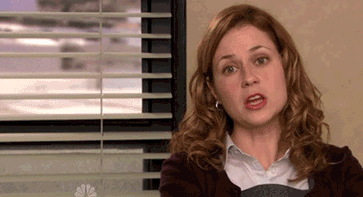 Just remove the term "police officers" from this equation and insert a minority group. "We're sorry African American people of color, but your abundance of melanin is making another customer uncomfortable. We'd like you to leave." Sounds pretty bad, right? "Mr. member of the LGBTQ community, your ass-less chaps and fairy wings are an eyesore to the rest of our clientele." If it were any other group, the left would see this as a grave injustice.
I guess discrimination is only unfair when it's a leftist-approved pet group getting the hate. When it's the po-po, or anyone else, the left could care less. In fact, they're usually the ones doing the discriminating. Pathetic.
Speaking of Starbucks:
NOT SUBSCRIBED TO THE PODCAST? FIX THAT! IT'S COMPLETELY FREE ON BOTH ITUNES HERE AND SOUNDCLOUD HERE.