Each day we overwhelm your brains with the content you've come to love from the Louder with Crowder Dot Com website.
But Facebook is...you know, Facebook. Their algorithm hides our ranting and raving as best it can. The best way to stick it to Zuckerface?
Sign up for the LWC News Blast! Get your favorite right-wing commentary delivered directly to your inbox!
Brawl Breaks Out at Poker Game, All Over a 'Yo Mama' Joke
May 07, 2022
I used to play in a regular Texas Hold 'Em game. Then we started to attract actual gambling degenerates who would call their bookie to bet on tennis during the breaks, and I realized my $100 buy-in meant nothing to them. Even so, we'd play cards, rag on each other, and keep it dignified. That wasn't the case in Los Angeles, where a "yo' mama" joke led to a brawl and a cop tazing someone.
TMZ, taking a break from their Dave Chapelle scoops, reports this incident took place at the HUSTLER Casino. We're not sure what led to the argument, but the bald dude saying "yo' mama" is where things popped off. Outkick frames it as boomer vs zoomer. That makes sense because the boomer was corny and the zoomer overreacted. Any GenXer knows the proper response to someone ragging on your mom is to say, "I don't have a mother, me and my father share yours."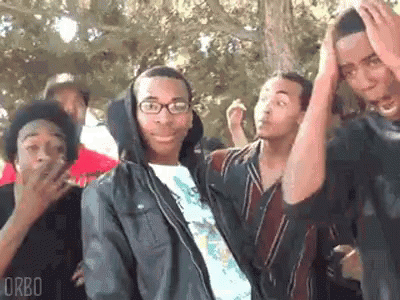 Zoomer McZoomface threw a punch and spit. Boomer McBoomface grabbed a table. Copper McSecurity was excited about the opportunity to whip out his taser. All men involved in the fisticuffs were banned from the Hustler Casino. It's Hustler. They have standards that need to be upheld.
If I were to guess what happened? There were dranks, and someone got bluffed by a 2-7 off-suit. I've seen people get angry at that before. But we kept each others' moms out of it.
The Louder with Crowder Dot Com Website is on Instagram now!Follow us at @lwcnewswire and tell a friend!
Amber Heard Copycat Pooper Strikes Louder With Crowder | Louder With Crowderyoutu.be