Each day we overwhelm your brains with the content you've come to love from the Louder with Crowder Dot Com website.
But Facebook is...you know, Facebook. Their algorithm hides our ranting and raving as best it can. The best way to stick it to Zuckerface?
Sign up for the LWC News Blast! Get your favorite right-wing commentary delivered directly to your inbox!
LOL: Woke ESPN forced to give anti-vax tennis star the "Moderna Shot of the Day" after winning the US Open
September 11, 2023
VOTE IN THE LWC 2024 GOP STRAW POLL! CLICK HERE!
Congratulations to Tennis star Novak Djokovic on winning the U.S. Open. It was a long journey for the athlete to win his 24th grand slam title. He's had to train every day. He's needed to have a solid diet. And, he needed to go to court to get permission to travel when governments did not like the personal medical decision he made for himself.
You see, Djokovic was an outspoken public figure about SCHMOVID. Some labeled him anti-vax, but I believe he was more Fauci Ouchie. After the last few years, the irony of ESPN being forced to award him the Moderna Shot of the Day is not lost on any of us here at the Louder with Crowder Dot Com website.
As reported by Outkick, Moderna sponsored the US Open coverage and ran commercials throughout the tournament imploring people to get yet another booster. Hence the Moderna SHOT of the Day.
Is Novak Djokovic an anti-vaxxer?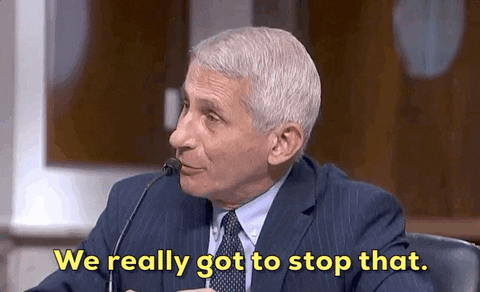 No, as I said, I'm of the belief he's immunized against measles and gotten all the proven vaccines. Novak was a little uncomfortable getting the Fauci Ouchie. As a result, he was BANNED from entering the United States to compete in the US Open in 2021 and 2022. Even as travel restrictions were lifted.
And even when had he gone to Mexico and snuck across the border, he'd be allowed in the country without getting his shots.
DOOCY: "How come migrants are allowed to come into this country unvaccinated, but world class tennis players are not?"

KJP: "Due to privacy reasons, the U.S. government also does not comment on medical information of individual travelers." pic.twitter.com/mmHvralMvV
— Townhall.com (@townhallcom) August 29, 2022
Novak Djokovic was also forbidden from traveling to Australia in 2022 to compete in the Australian Open. Australian Immigration Minister Alex Hawke revoked Djokovic's visa on public interest grounds, claiming his presence could "excite anti-vaccination sentiment." Banning him excited corporate sellouts like Howard Stern.
Djokovic was cheered on by another elite athlete who made the same personal medical decision he did. Aaron Rodgers.
Rodgers was another champion of making personal medical decisions during the Time of Fauci. Under normal circumstances, that would be cause to praise the veteran quarterback. However, he is on the New York Jets now and playing my Buffalo Bills tonight, so it is no longer possible.
><><><><><><
Brodigan is Grand Poobah of this here website and when he isn't writing words about things enjoys day drinking, pro-wrestling, and country music. You can find him on the Twitter too.
Facebook doesn't want you reading this post or any others lately. Their algorithm hides our stories and shenanigans as best it can. The best way to stick it to Zuckerface? Sign up for our DAILY EMAIL BLASTS! They can't stop us from delivering our content straight to your inbox. Yet.