Mark Zuckerberg Tells Congress His Plan to Stop "Hate Speech." It's Disturbing.
April 10, 2018
Many things make Mark Zuckerberg a terrifying man. His vast control of social media. His sallow skin and pale, watery eyes. Most notably, though, it's his censor-happy ways. Something we're seeing in full swing today as the Zuckster appears before Congress. First, a little context as to why he's visiting Capitol Hill. Facebook is in some hot water regarding data mining.
After privately assuring senators that his company will do better, Facebook CEO Mark Zuckerberg is undergoing a two-day congressional inquisition that will be very public — and could be pivotal for his massive company.

Zuckerberg visited with senators in closed-door meetings Monday, previewing the public apology he plans to give Congress on Tuesday after revelations that the data-mining firm Cambridge Analytica gathered personal information from 87 million users to try to influence elections.
The meeting has featured everything from Mark spewing sorries to old senators asking how Facebook makes money. Also (probably) what is Facebook? Inquiring octogenarians want to know.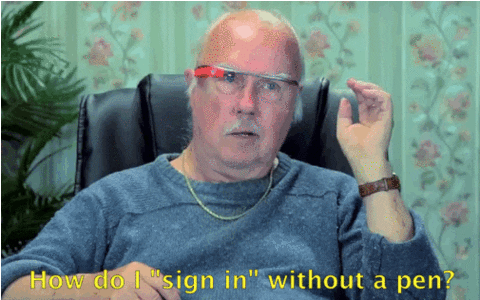 Eventually the topic of hate speech arose. Don't act surprised now, this is Facebook we're talking about. Here's where it gets really disturbing.
Zuckerberg says "99% of the ISIS and al-Qaeda content" that is removed from Facebook is flagged by the company's AI… https://t.co/eZ6RkhvJZS

— QuickTake by Bloomberg (@QuickTake by Bloomberg) 1523388123.0
Hate speech is one of the hardest. Because determining if something is hate speech is very linguistically nuanced. You need to understand what is a slur and whether something is hateful.
Hold up, that's the point. What we consider hate speech is vastly different than what Lena Dunham's genderqueer barber deems hate speech.
We've been deploying AI tools already. 99% of the ISIS and al-Qaeda content that we take down on Facebook, our AI systems flagged before any human sees it. So that's a success in rolling out AI tools that can proactively police and enforce safety across the community. I am optimistic that over a 5-10 year period we will have AI tools that can get into some of the linguistic nuances to be more accurate in flagging things for our systems.
In other words, in five to ten years, Facebook will be your electronic mommy. Say the wrong thing and get your tongue washed with soap.
Many of us are looking forward to this not happening. Thought dissenters are often targeted under the ruse of hate speech (see PROOF: Youtube Caught Targeting/Restricting Conservative Videos! and SHOTS FIRED: Google Targets Conservative Media with Biased New Feature).
Zuckerberg flat out says he wants to "police" the online community's speech. Shamelessly. Yet as he admits himself, hate speech is difficult to monitor. Partly because it's too ambiguous and ill-defined. So Facebook is making all these plans to "objectively enforce" that which by definition cannot be objective. You know, because hate speech isn't a thing. More on that in the video below.
Also, watch Zuckster get beat by Ted Cruz. Just do it.
Quick, take a peek before the thought police arrive!
NOT SUBSCRIBED TO THE PODCAST? FIX THAT! IT'S COMPLETELY FREE ON BOTH ITUNES HERE AND SOUNDCLOUD HERE.