Each day we overwhelm your brains with the content you've come to love from the Louder with Crowder Dot Com website.
But Facebook is...you know, Facebook. Their algorithm hides our ranting and raving as best it can. The best way to stick it to Zuckerface?
Sign up for the LWC News Blast! Get your favorite right-wing commentary delivered directly to your inbox!
Culture Wars
Watch: Students stage walkout over policy adults put in place demanding boys be allowed to use the girls' bathroom
November 03, 2023
Students are starting to speak out about adult school board members who force girls to share a bathroom with boys. The students are concerned with safety. The school boards are concerned with their radical progressive political agenda. At Woodgrove High School in Loudon County, Virginia, the students staged a walkout to protest a two-year-old policy.
If Loudon County sounds familiar, it's become Ground Zero for education-related culture wars. It started with father Scott Smith being dragged out of a school board meeting by security. He became the poster child for the anger parents were directing at school board members and why the White House considered parents domestic terrorists. You've seen the photo.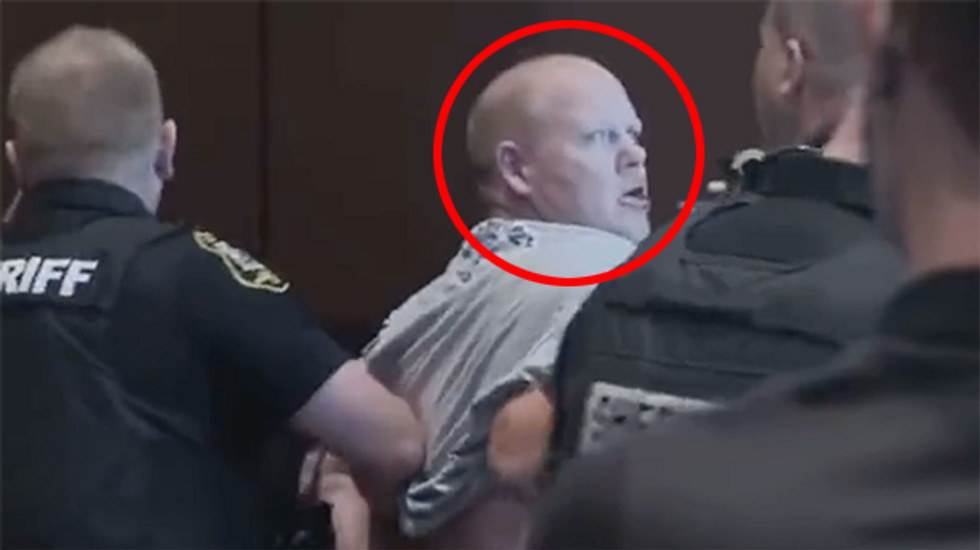 What made Smith angry was his daughter being raped by a boy in a dress in the girls' bathroom and the Loudon Country school district covering it up for political reasons.
Nick Minock, a reporter for WJLA-TV, says students were discouraged by their teachers to walk out. Yet in 2022, those same teachers, who refer to themselves as "second mother" and claim parents have no authority over their kids, ENCOURAGED students to walk out to protest Virginia Gov. Glenn Youngkin's transgender model policies. That means there are teachers at this high school who oppose the Republican governor while supporting forcing girls to use the bathroom with boys, and are willing to exploit having your kids as a captive audience to push their own political agenda.
I'm sure it's just this one high school though.
One female student tells the news that when they try to express their concerns, the school district dismisses them as right-wing crazies. Even though for the students, it's a safety issue. "We're not crazy. We just don't want to be in danger on a daily basis in this building. I think it's people finally stepping up and just being sick of it. We're sick of being here and just being completely ignored."
She went on to say many of the female students have stopped using the bathroom. "We hold our pee until we can't. I mean, there are girls in PE [Physical Education class] who still get changed in the bathroom stalls in there because they're afraid of who might waltz in."
A student walkout at a Pennsylvania High School got the school district to reverse its bathroom policy. The Loudoun County School Board is just saying the process is "under review."
><><><><><><
Brodigan is Grand Poobah of this here website and when he isn't writing words about things enjoys day drinking, pro-wrestling, and country music. You can find him on the Twitter too.
Facebook doesn't want you reading this post or any others lately. Their algorithm hides our stories and shenanigans as best it can. The best way to stick it to Zuckerface? Sign up for our DAILY EMAIL BLASTS! They can't stop us from delivering our content straight to your inbox. Yet.