Each day we overwhelm your brains with the content you've come to love from the Louder with Crowder Dot Com website.
But Facebook is...you know, Facebook. Their algorithm hides our ranting and raving as best it can. The best way to stick it to Zuckerface?
Sign up for the LWC News Blast! Get your favorite right-wing commentary delivered directly to your inbox!
NOT SATIRE: Liberal Doesn't Know Difference Between ILLEGAL and LEGAL Immigrants...
September 16, 2016
Our friend Lauren Southern tweeted this. A Trump-supporter tried debating a liberal (upset over a "Make America Great Again Hat") over the differences between "immigrants" and "illegal immigrants." Brace yourself for the LOLs. Wrap your ribs carefully.
Because the liberal wasn't understanding the differences.
So she stole his hat...
Trump supporter has his hat stolen after crazy chick can't differentiate between legal and illegal immigrants. https://t.co/lbFXYWuS0m

— Lauren Southern (@Lauren Southern) 1473931531.0
It's remarkable, because while older liberals lie, saying there's no difference between illegal and legal immigration (even though they do know the difference), their Millennial padawans really don't know the difference. Meaning the mind tricks Democrats have pulled? Totally worked. These are not the immigrants we're talking about.
But actually, yes, there are differences. So to the mind-numbed morons like this idiot on camera, allow us to explain: a LEGAL IMMIGRANT immigrates to the country legally and pays taxes. They're generally upstanding people, legal immigrants. Because they FOLLOW THE LAW.
An ILLEGAL IMMIGRANT immigrates to the country illegally - which is against the law, hence the word "illegal" - and doesn't pay taxes, but often does mooch off the government teet. While sometimes murdering people. Read Illegal Immigrant Stabs Teenager. After Being Deported Twice and Officers in Critical Condition After Being Shot. By an Illegal Immigrant.
We're not exactly talking quantum physics here.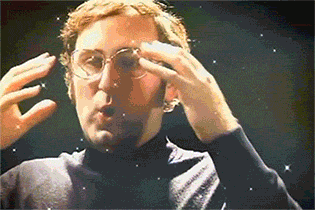 I weep for America sometimes. When I'm not laughing about how stupid some liberals are. Most liberals, I mean. Also, bet your MAGA hat that this dunderhead and all her dunderhead friends are voting. Seems the more obviously stupid, the more one is able to find a voting booth. They also drive. Gawd.
I'm sure Lauren would have had a lot to say about this little incident. She's very much against the ILLEGAL immigration.
NOT SUBSCRIBED TO THE PODCAST? FIX THAT! IT'S COMPLETELY FREE ON BOTH ITUNES HERE AND SOUNDCLOUD HERE.