Leftists Pivot from Trump/Russia Conspiracy to Tax Returns
April 07, 2019
It's pretty much a foregone conclusion how the Mueller report is a bust. The proportions of which are on the scale of Michael Moore's blubbery ass. Though, the left is still refusing to give up in their quest of proving the Donald is an unethical meanypants. Instead, lefties are pivoting to Trumpy's tax returns.
Just give this a listen:
Deutsch weighed in, promising all manner of criminality to be revealed by the IRS forms:

The tax returns, I will put in, are 10x as far as there importance and consequence versus Mueller. The tax returns are into the financial soul of a human being. You will see years and years of tax fraud, bank fraud, money laundering, any way you can look at it. And it's going – that's going to be a stunning silver bullet document.
"Look, we know every other tin-hat conspiracy we've rolled out has been a bigger failure than nips on the Batsuit. Ignore all of that. We're positively, absolutely, undoubtedly sure we've got Drumpf dead to rights this time."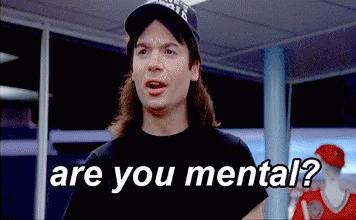 Let's recap here. The whole "Trump's a super, double-secret Nazi Klan overlord" narrative didn't work out. Neither did the "Comrade Trump's a hardcore covert plant for the Russkies" story. Hence, the left pivoting to the "Trump's a heartless capitalist slime who forcibly appropriates the poor's non-existent greenbacks." Desperation much?
Pretty soon, the left is gonna have to admit they have zilch in the way of evidence against Trumpy. I'm still trying to figure out how lefties can be certain there's criminal conduct on the Orange Man's part when they haven't even seen the documents they're citing as evidence. Yet, these "progressives" expect us to take them seriously? Yeah, not gonna happen.
While we're talking Trump smears:
NOT SUBSCRIBED TO THE PODCAST? FIX THAT! IT'S COMPLETELY FREE ON BOTH ITUNES HERE AND SOUNDCLOUD HERE.