Each day we overwhelm your brains with the content you've come to love from the Louder with Crowder Dot Com website.
But Facebook is...you know, Facebook. Their algorithm hides our ranting and raving as best it can. The best way to stick it to Zuckerface?
Sign up for the LWC News Blast! Get your favorite right-wing commentary delivered directly to your inbox!
Articles
Lauren Southern Challenges Feminists: Women's Rights or Islam?
November 29, 2017
The fair-skinned oppressor returns! Conservative Lauren Southern is meddling with feminists again. This time she left them shocked and dumbfounded with a simple "would you rather" question -- women's rights or Islam?
Let the hysteria commence:
You'd think the answer simple enough. Alas, here we are...
Firstly, major kudos to Lauren for being brave enough to stand amid that herd of belligerent bovines. We've seen the destructive stompage they leave in their wake when spooked by atrocities such as logic or facts (see 'Peaceful' Feminist Protester Lights Trump Supporter's Hair on Fire and WATCH: 'Tolerant' Hollywood Liberals Assault Conservative Blaire White).
The most disturbing part of all this? The sheer number of wild-eyed, ill-defined moon faces lacking any semblance of bone structure. But also the fact that out of ALL those feminists who claim to champion women's rights, only one was willing to pick Islam over said rights. One.
Methinks the answers would be much different if the question were, say, oh I don't know, Christianity or women's rights. But what do I know?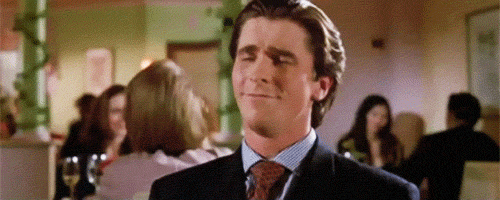 Political correctness has programmed modern feminists to prioritize Islam over the rights they pretend to hold so dear. This blatant hypocrisy is becoming a staple among feminists. A few examples:
The ball is in their court. Feminists can never be relevant until they address Islam's real rape culture.
Of course, I wouldn't hold my breath...
NOT SUBSCRIBED TO THE PODCAST? FIX THAT! IT'S COMPLETELY FREE ON BOTH ITUNES HERE AND SOUNDCLOUD HERE.