Each day we overwhelm your brains with the content you've come to love from the Louder with Crowder Dot Com website.
But Facebook is...you know, Facebook. Their algorithm hides our ranting and raving as best it can. The best way to stick it to Zuckerface?
Sign up for the LWC News Blast! Get your favorite right-wing commentary delivered directly to your inbox!
Comedy
Larry Wilmore Admits Comedians Went Easy on Barack Obama
May 11, 2019
It goes without saying how lefty comedians took it easy on Barack Obama during his two disasters terms. At least one person in the comedy realm is finally speaking up about it. Just listen to what Larry Wilmore has to say on the matter:
I felt a lot of liberal white America pandered to Obama and treated him with too much preciousness. Like he's some figure to not be messed with. No, he's the president. He's a Chicago politician, for Christ's sake. As comedians, we should be able to criticize power no matter who's holding that power.
You are correct, sir!
Nobody made enough fun of his foibles. Sometimes SNL did like him wearing mom jeans. That's funny. That's an arrow at something about him that we can laugh at. But what they instead did was: They made jokes about his being black, which isn't a joke about him—it's a joke about a bigger thing that they can find humor in, but not about him. There weren't enough jokes about him. I think because people—it's that preciousness, and people were just scared.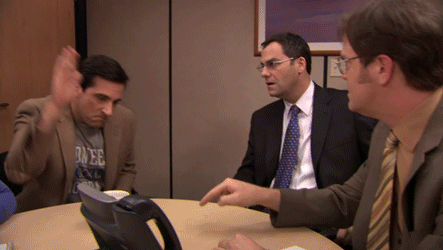 Larry's right. Let's get real, there were plenty of things to mock about Barry. Like his ginormous Dumbo ears, which look like they can pick up HBO. His voice, which reminds you of a long-lost character from Revenge of the Nerds. His jazzercize video. No shortage of comedic material there.
If B-Rock had an R after his name, lefty comedians would have zero issues with mocking the bejeezus out of him. Yet, seeing as Barry big ears is a card-carrying lefty, he gets a pass from mockery for all of eternity.
This is why comedy is dying. The chuckle industry is devolving into political commentary with a laugh track at the end. At least a few peeps like Larry Wilmore are willing to admit what we've known all along. Props to him.
NOT SUBSCRIBED TO THE PODCAST? FIX THAT! IT'S COMPLETELY FREE ON BOTH ITUNES HERE AND SOUNDCLOUD HERE.