Each day we overwhelm your brains with the content you've come to love from the Louder with Crowder Dot Com website.
But Facebook is...you know, Facebook. Their algorithm hides our ranting and raving as best it can. The best way to stick it to Zuckerface?
Sign up for the LWC News Blast! Get your favorite right-wing commentary delivered directly to your inbox!
Articles
Kamala Harris Wants to Extend the School Day to Cover Childcare
November 06, 2019
Are you a working parent? Would you rather the state-run school system keep hold of Caden and Skylar for even longer than they do now? Well you, sir or madam, are in for a real treat if Kamala Harris has her way. In order to cater to parents who just find caring for their children a thorn in their working lives, she's pitching the idea of keeping those little jam-handed fiends for an extra two hours a day.
The majority of schools days end around 3 p.m., two hours before the end of 70 percent of parents' workdays. And most schools don't have a way to make up the difference. Fewer than half of all elementary schools—and fewer than a third of low-income schools—offer after-school care.
Here's the main point I'm going to carry through the rest of the post. Sit down, it's shocking. It is not the school's job to take care of children. Childcare solutions fall exclusively on those people who successfully copulated.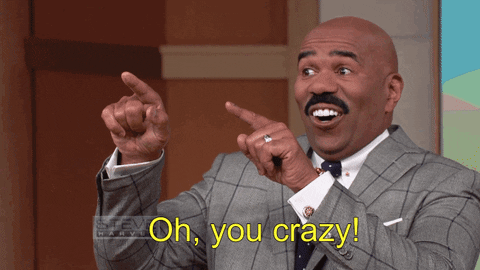 But let's listen to what these whiners have to say, because I have more insults to lob.
A family paying out of pocket to cover child care for those two hours between the end of the school and workday costs an average of $6,600 dollars per year, or nearly 10 percent of an average family's income. Almost 40 percent of all workers lack access to any paid vacation time, which means parents will often have to scale back their workday to accommodate child care duties.
Gosh, it's almost like children are expensive, especially when you task someone else with the care and watering of little Quinn and Sienna. Who I'm sure are just lovely little angels, not at all entitled terrors when you take away their iPads.
So, how is Nanny Kamala going to pull this off? Easy: you're paying for it.
A pilot program that gives money to 500 schools that serve a high proportion of low-income families to develop a school schedule that better matches the work schedule. Each recipient school would receive up to $5 million dollars over five years to keep their doors open from 8 a.m. to 6 p.m., with no closures except for weekends, federal holidays, and emergencies.
Any time a public whoever talks about "more money" going toward a thing, they're talking about tax dollars, i.e. your money. My money. To care for someone else's crumb-cruncher.
Look it, as much as I hate statists like Kamala or what seems to be a contest among mostly Gen-X and soon the Millennial parents to see who can raise the winiest brat, I do feel for parents who have to work to make ends meet. Seriously. I'm just crying a river of tears just thinking about Olivia staring into a glowing screen while mommy and daddy are staring at bigger glowing screens. But it has never been the government's responsibility to care for children while mommy and daddy go off to work. Even if mommy is poor.
Nope, that's not me being anti-life. That's me being pro-government-not-raising-children. Families and friends can be the village in which these children are raised. Not state schools. Incidentally, taking children away from their parents longer via both parents working and kids being in school was a plan much loved by a famous socialist movement led by a brown-coat-wearing angry man with bad choices in facial hair. No more hints for you!
Anymore, state schools are propaganda machines. The longer Sequoia and Timberly are in state care, away from mommy and daddy, the longer the government has to indoctrinate the babes. Filling their already mushy minds with gender theory nonsense, revisionist history crap, and possibly (depending on their age) leaving them more open to sexual assault at the hands of either a male or female school employee. Because that happens.
Of course the further indoctrination of children is the real aim, isn't it? Kamala is just selling the plan under the guise about how much she cares about parents' income. You watch. A bunch of these same parents will sign on to YOU paying for their childcare.
NOT SUBSCRIBED TO THE PODCAST? FIX THAT! IT'S COMPLETELY FREE ON BOTH ITUNES HERE AND SOUNDCLOUD HERE.