Each day we overwhelm your brains with the content you've come to love from the Louder with Crowder Dot Com website.
But Facebook is...you know, Facebook. Their algorithm hides our ranting and raving as best it can. The best way to stick it to Zuckerface?
Sign up for the LWC News Blast! Get your favorite right-wing commentary delivered directly to your inbox!
Politics
'Hey Dad, Try This Crack': POTUS Claims Americans are 'Financially Comfortable' Because of Him
June 03, 2022
There was a kinda, sorta, good-adjacent jobs report today. It depends on who you ask. The White House says it was awesome. Experts point to details like the 1.8 million people unable to work last month because their employer closed or lost business. But Joey was happy, so he went out for a victory lap. One during which he tried to convince the American people that not only are we better off than we think we are, but it was all because of his leadership!
It needs to be said, I stan his sign language interpreter. The way she non-verbally expresses what we're all feeling can't be understated.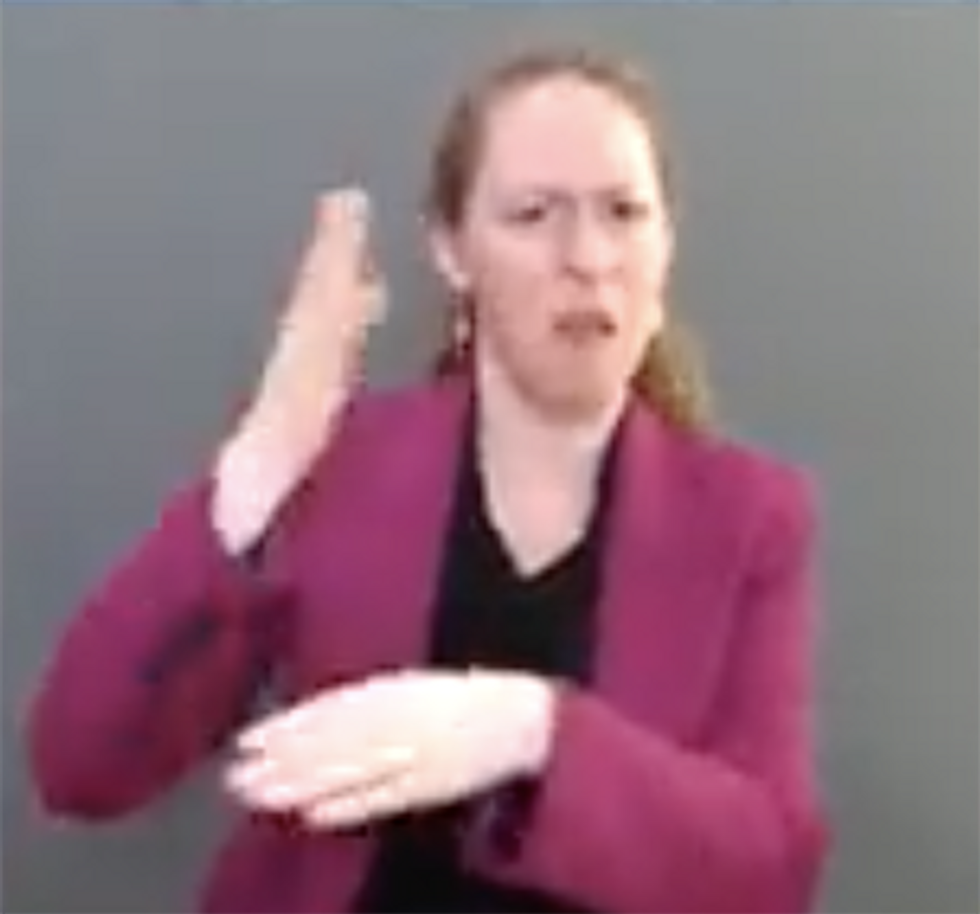 Just to cover some of the basic hits: gas prices are at record highs, there is a baby formula crisis causing mothers to struggle to feed their babies, inflation is out of control, the stock market has been brutal--people are afraid to check their 401Ks as a result--and everything is more expensive.
But Joe Biden says we're doing great! These are the same people who bragged about gas going down two cents back in December and wanted us to give Joe Biden his roses when BBQs were sixteen cents cheaper. SPOILER: gas and groceries have both skyrocketed ever since. Just ask this guy.
What Joey says seems to be a blatant lie or what the kids call gaslighting. Though, there could be one other explanation:
Some Americans laughed it off. Much like Joey's gun speech yesterday, it's hard to take anything he says seriously.
But others were angry about the pathetic lies and gaslighting attempts. Politicians can get away with lying about a lot. They can't get away with lying about what you're seeing with your own eyes. Eyes that see your bank account, your gas total, and empty shelves.
All polls lead to a red [place-natural-disaster-here] in November: earthquake, tsunami, volcano, etc. I get that Biden and the people who control him are looking for a game-changer, but this ain't it, Slappy. It's one thing to blame everyone except for you. Elected officials rarely take responsibility for their shortcomings. But insulting voters' intelligence like this only makes them want to vote against you harder than before.
The Louder with Crowder Dot Com Website is on Instagram now!Follow us at @lwcnewswire and tell a friend!
LIES! Elizabeth Warren Falsely Blames "Big Kroger" for Inflation? | Louder With Crowderyoutu.be