Each day we overwhelm your brains with the content you've come to love from the Louder with Crowder Dot Com website.
But Facebook is...you know, Facebook. Their algorithm hides our ranting and raving as best it can. The best way to stick it to Zuckerface?
Sign up for the LWC News Blast! Get your favorite right-wing commentary delivered directly to your inbox!
Culture
Watch: Guy attempts to attack UFC fighter with his family, regrets decision as he's beaten with his own weapon
August 10, 2022
It's unclear what possesses people to pick fights with UFC fighters. Maybe, in the case of Jared Gordon, because he's a lightweight, he looked like an easy target walking down the street with his family. There is a lesson to be learned here. Don't come after a brown belt in jiujitsu with a baseball bat. If you do, you might look like this idiot.
As "Flash" Gordon tells the story, he and his family were walking the streets of New York when some random dude attacked them with a bat. The bat man was promptly put down, as would be expected by everyone watching except the man with the bat. And that was Gordon's mother screaming for the cops.
Here's the best part:
GORDON: You took a bat out on us.

THUG: Did I swing?
GORDON: You approached us with a weapon!
THUG: But did I swing?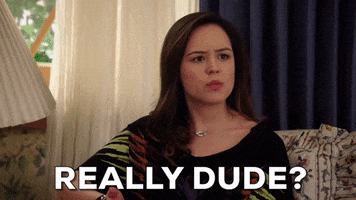 And then the guy had the stones to ask for his bat back! He walked away without his bat or his dignity. However, he got his hat back, so it wasn't a total loss. Unclear is why the man went after Gordon with the bat or yelled at them about what they were doing there. It's NYC, so it's anyone's guess. The guy could be nuts. Maybe he was accidentally called by the wrong pronoun. CVS could have been out of his preferred soy, and he went Michael Douglas in Falling Down. Sadly, we'll never know.
Jared Gordon has a 18-5 record. His next fight is at the end of August.
The Louder with Crowder Dot Com Website is on Instagram now!Follow us at @lwcnewswire and tell a friend!
Social Justice MMA Outlet Tries To Cancel Joe Rogan? | Louder With Crowderyoutu.be