Each day we overwhelm your brains with the content you've come to love from the Louder with Crowder Dot Com website.
But Facebook is...you know, Facebook. Their algorithm hides our ranting and raving as best it can. The best way to stick it to Zuckerface?
Sign up for the LWC News Blast! Get your favorite right-wing commentary delivered directly to your inbox!
Leftist Lawmakers Under Investigation for Banning Chick-Fil-A
May 27, 2019
You might recall lefty lawmakers banning the always delicious Chick-Fil-A from their cities' airports. This deprivation of portable fried chicken patty meals borders on a crime against humanity.
Well, the Department of Transportation is taking notice and those lefties are now under their microscope:
The U.S. Department of Transportation (DOT) announced on Friday that it will investigate whether two airports violated federal law or transportation regulations by denying a contract to Chick-fil-A on religious grounds The San Antonio city council passed a motion on March 21 to approve the Food, Beverage and Retail Prime Concession Agreement with Paradies Lagardère for the San Antonio International Airport with the condition that Chick-fil-A be excluded from the agreement.

Councilman Roberto Treviño, who initially made the motion against Chick-fil-A, claimed the fast food restaurant expressed "anti-LGBTQ behavior" and that the ban reaffirmed that San Antonio is a champion of "equality and inclusion." The prohibition came after a report noted that in 2017, Chick-fil-A donated nearly $2 million to the Salvation Army, Fellowship of Christian Athletes and the Paul Anderson Youth Home.
To hear these lefty butt dumplings tell it, the peeps at Chick-Fil-A are really hardcore in their quest against the fancy lads. "For every chicken sandwich you buy, Mike Pence will cure another fabulous chap's limp wrist problem. With his trusty battery charger. After all, sticking it to the rainbow brigade is our sole reason for existing."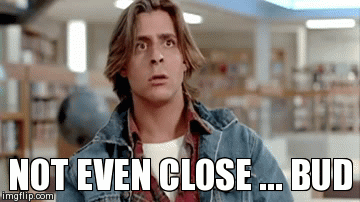 Something tells me these lefties wouldn't be so harsh against a restaurant owned by a Muhammad fangirl. "Sure, radical adherents to the religion of peace chuck people off roofs for so much as holding a handshake for too long. Though, it's the Christians who are the real committers of atrocities."
Lefties seem to think it's a-okay to discriminate against people they dislike. They may be about to learn their lesson the hard way. Sucks to be them: