Each day we overwhelm your brains with the content you've come to love from the Louder with Crowder Dot Com website.
But Facebook is...you know, Facebook. Their algorithm hides our ranting and raving as best it can. The best way to stick it to Zuckerface?
Sign up for the LWC News Blast! Get your favorite right-wing commentary delivered directly to your inbox!
Articles
If You Weren't Sick Before, Here's a Montage of Celebrities Singing 'Imagine'
March 19, 2020
Fortunately you needn't watch the full video below to understand the problem with it. You don't even need to listen to the video. I didn't. For as my compadre Brodigan pointed out, if you've seen one celebrity montage, you've seen them all. This one is just seven times more cringy and may have you running for the bathroom to either puke your guts out or shart all over the floor. Just use the Charmin sparingly, that's apparently as good as gold these days. For behold, candid celebrities making creepy eye contact with you as they sing the late John Lennon's "Imagine."
Gal Gadot, Jamie Dornan, Natalie Portman, Zoe Kravitz, Sia, Lynda Carter, Amy Adams, Mark Ruffalo, Ashley Benson an… https://t.co/mMzWtfxPhQ

— pam ✨ (@pam ✨) 1584576477.0
Just my unfiltered opinion (why else are you here?) these times are not so much "critical" as they are stupid. People freaking out for the sake of freaking out because "everyone" else is freaking out, is how I'd actually summarize the past two weeks. But sure. Let's call it "critical" and sing communist songs into a camera sans make-up.
But that's not my biggest wedgie with this video and others like it. Celebrities can help during a "critical" time, just not the celebrities seen above. We need Tom Hanks and his woman Rita Wilson to talk about how they experienced mild symptoms while Wuhanning. They can explain everything was fine, they're fine, and now going about life as normal. Idris Elba needs to hop onto Instagram stories (if he has Instagram) walking around his house looking hotAF, maybe with a black t-shirt and some flannel pajama pants, explaining how he's binging The Great British Baking Show while nomming cough drops and Mucinex DM. Idris could also wear a white t-shirt. Maybe no t-shirt. I mean, it's his choice, obviously. But a girl can make suggestions.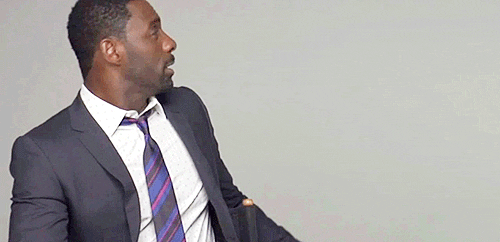 What the world doesn't need right now are more celebrity montages that actually make people sick. I have a feeling people are so paranoid about getting the Kung Flu (that will never not be funny), they're creating symptoms from nothing. Sure, some people actually are sick, but like with most sicknesses, this too shall pass. Unless you watched the video. Then whoops.
If you're sick, do what you should always do when you're sick: stay inside and get better. If you're not sick, do what you should always do: stay away from sick people and just practice basic hygiene. These are not monumental ideas, but you'd think they were based on how the coverage of news is hyperventilating over high fevers and coughs.
NOT SUBSCRIBED TO THE PODCAST? FIX THAT! IT'S COMPLETELY FREE ON ITUNES.