Each day we overwhelm your brains with the content you've come to love from the Louder with Crowder Dot Com website.
But Facebook is...you know, Facebook. Their algorithm hides our ranting and raving as best it can. The best way to stick it to Zuckerface?
Sign up for the LWC News Blast! Get your favorite right-wing commentary delivered directly to your inbox!
Articles
Hasbro Made a 'Ms. Monopoly' Game to Torture Even More Families with Insulting Feminism
September 10, 2019
Show of hands, who actually enjoys the game Monopoly? All of those who raised their hands, we cannot be friends. Pretty sure the game is designed as a form of slow torture under the guise of "family fun." When really it's just "family f*ck you taking all my money because of a dice roll, you piece of crap." Now, in answer to absolutely nobody, Hasbro has released a feminist version of the game titled "Ms. Monopoly." Oh. Yay.
Unlike the classic game, women will collect 240 Monopoly bucks when they pass "go," while male players will collect the usual 200. The idea is to create a game where women make more than men, the first game to do so, according to Hasbro.
...why? This is just stupid.
It's "a fun new take on the game that creates a world where women have an advantage often enjoyed by men," the company said in a statement. "But don't worry, if men play their cards right, they can make more money too."
Oh, I get it. Because of the mythical pay gap, women are just handed extra cash because they have a uterus and power-hungry men don't. Unless those men claim to have a uterus, then they get $40 more bucks. Right? Since men can have biological female penises, I assume they can also have uteruses.
So the game is actually meant to insult women who combat sexist losers every day, losers who insist successful ladies are only successful because we're ladies. I'm referring specifically to those in the MGTOW crowd who think ladies want men for their resources, despite many of Millennial women flipping the bird to marriage if not all of men, and having all their own resources without men.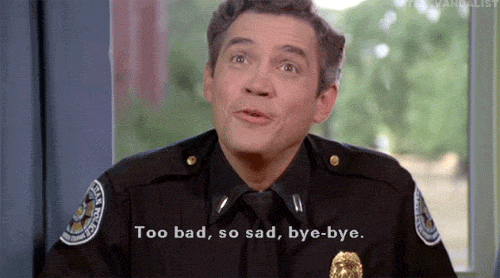 Do I find Ms. Monopoly insulting? Yes. Do I think Hasbro has the right to insult women even if it's accidental? Sure. Do I think Ms. Monopoly should be banned, pulled from the shelves, and Hasbro made to apologize to all working women who earned their way by being good at what they do, who never made excuses about "muh, male privilege"? Nope!
Hasbro likely thought there would be a healthy market for this game, what with feminists screeching on the regular about unfairness, pay gaps, and men making more because they're men. Really, this story is a reflection of how effective those screechy bitches have been in shifting the narrative. Bravo fine butterwhales of the sea.
Now I, as a consumer, can make a call of my own. I'm not going to buy this game, nor was I ever going to buy this game. Aside from this post which makes fun of the concept, which acknowledges the concept is pretty insulting to career women who take their jobs seriously and aren't feminists screech puppets bitching about pay gaps and fat pride, that's all I will do.
Hasbro made a call. Now I can make one.
NOT SUBSCRIBED TO THE PODCAST? FIX THAT! IT'S COMPLETELY FREE ON BOTH ITUNES HERE AND SOUNDCLOUD HERE.