Each day we overwhelm your brains with the content you've come to love from the Louder with Crowder Dot Com website.
But Facebook is...you know, Facebook. Their algorithm hides our ranting and raving as best it can. The best way to stick it to Zuckerface?
Sign up for the LWC News Blast! Get your favorite right-wing commentary delivered directly to your inbox!
Articles
Georgia Lawmaker's Claims of Racist Attack Refuted by Alleged Perpetrator
July 21, 2019
You might have heard something about a black Georgia lawmaker claiming a "white guy" told her to "go back to where she came from." Well, the "white guy" in question is speaking up, and the narrative she's crafting doesn't make a whole lot of sense. Especially on account of the guy being a Cuban Democrat.
See for yourself:
Eric Sparkes absolutely denies claim that he told politician @itsericathomas to "go back where you came from." He s… https://t.co/tMthXE5uZv

— Andy Ngo (@Andy Ngo) 1563672040.0
A Georgia state lawmaker appears to have been caught lying about her allegation that she was told to "go to back to where you came from" by a white customer in an Atlanta grocery store. On Friday, Erica Thomas, a Democrat, alleged that a "white man" called her a "lazy son of a b*tch" and told her to "go back" to where she came.

On Sunday, Eric Sparkes stepped forwarded and claimed he was the man that Thomas was referring to in the grocery store. He denied ever making any racially charged insults towards Thomas and said he only called her a "lazy b*itch" because she had too many items in the express checkout lane.

Sparkes told reporters that he is a Democrat and a Hispanic American who vehemently opposes President Trump.
Welp, so much for the whole "white, fascist Trump supporters" narrative.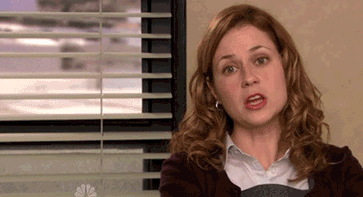 This pattern of making up fake hate crimes to score points against the Trumpers is kinda played out. Especially after the faux-crimes against Indian drummers. Also gay Afro-American actors on their way back from Subway. Needless to say, most people have become skeptical.
This guy's unwarranted remarks against lawmaker lady aren't cool. This much is true. Though, there's a big difference between calling a woman a b***h and trotting out the "go back to where you're from" cliche. Maybe lefties ought to try honesty for a change.
Speaking of that:
NOT SUBSCRIBED TO THE PODCAST? FIX THAT! IT'S COMPLETELY FREE ON BOTH ITUNES HERE AND SOUNDCLOUD HERE.