Each day we overwhelm your brains with the content you've come to love from the Louder with Crowder Dot Com website.
But Facebook is...you know, Facebook. Their algorithm hides our ranting and raving as best it can. The best way to stick it to Zuckerface?
Sign up for the LWC News Blast! Get your favorite right-wing commentary delivered directly to your inbox!
Articles
FINALLY! United Airlines Gives Nonbinary Gender Booking Option. Will Flying Suck Less?
March 22, 2019
United Airlines, best known for dragging David Dao off one of their planes -- resulting in one of the greatest soundbites of all time -- is now offering a third gender option when booking a flight. No word yet on if identifying as a third gender option will prevent you from experiencing the David Dao treatment.
From United:
"United is determined to lead the industry in LGBT inclusivity, and we are so proud to be the first U.S. airline to offer these inclusive booking options for our customers," said United's Chief Customer Officer Toby Enqvist. "United is excited to share with our customers, whether they identify along the binary of male or female or not, that we are taking the steps to exhibit our care for them while also providing additional employee training to make us even more welcoming for all customers and employees."
Passengers can now identify as male, female, undisclosed or unspecified. You cannot identify as a dog, a cat, a horse, elephant, donkey, mermaid, princess, dragon, dragonslayer, knight, Game of Thrones nerd who thinks saying "Winter is coming" is a substitute for a personality (no), plastic vomit, a bottle opener, alien, or your mom.
Do better, United.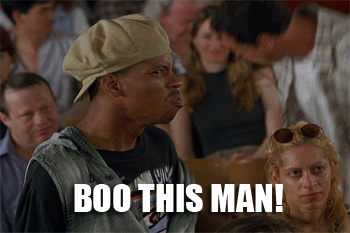 In addition to United failing people who identify as more than undisclosed or unspecified (I'm literally shaking right now), United also failed to mention how these additional gender options make a lick of difference when traveling in their metal tubes flying at 32,000 feet with people who don't understand basic seat etiquette. That is if United hasn't dragged your screaming ass out of your seat first.
For example, if I check the undisclosed gender option, does that mean I can elbow people off my armrests if I'm forced to sit in the middle seat because God hates me? Because the middle seat person gets the armrests. Did you know that? Didn't think so. Don't take the middle person's armrests, they're already contemplating what object in the plane is sharp enough and how they can get to it to slit their wrists.
If I identify as unspecified, does that mean when the plane arrives at the gate, I can jump to the front of the line of people who all stand up in the walkway at once so we can all see how important they think they are? Or does being undisclosed mean I can punch the person who takes a half hour to get their carry on, purse, and baby stroller out of the overhead bin because they're just too important to check their shit?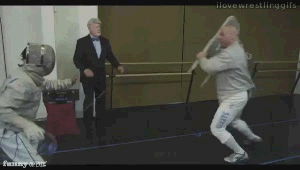 Also, if I identify as undisclosed or unspecified (maybe both, because why the hell not) does that mean I have special bathroom privileges? As in I don't have to wait for the pilot to turn off the fasten your seat belt sign, I can just move about the cabin and take a whizz whenever I damn well feel like it? Heck, if I identify as undisclosed unspecified, do I even need to use the toilet, or can I just identify as a deer being hunted and tinkle wherever I feel like it?
Of course not. There is no additional privilege to being a third or fourth gender option when flying United. This is just a public relations move to make headlines. Congratulations, it worked. But a third, fourth, fifth gender option box when filling out how you'll fly on the tube which is a perfect incubator for pathogens, won't actually make anyone's life any better. In the end, we're all just seat assignments eagerly awaiting tiny bags of dried snack pellets.
Related: GameStop Transgender Woman Speaks Out. Has No Regrets for Violence! and America's First 'Nonbinary Person' Speaks Out: "It Was All a Sham."
NOT SUBSCRIBED TO THE PODCAST? FIX THAT! IT'S COMPLETELY FREE ON BOTH ITUNES HERE AND SOUNDCLOUD HERE.