Each day we overwhelm your brains with the content you've come to love from the Louder with Crowder Dot Com website.
But Facebook is...you know, Facebook. Their algorithm hides our ranting and raving as best it can. The best way to stick it to Zuckerface?
Sign up for the LWC News Blast! Get your favorite right-wing commentary delivered directly to your inbox!
White House
Doocy GOES THERE comparing Florida hurricane response to Maui wildfires: Maybe Biden shouldn't take so many vacations?
August 31, 2023
VOTE IN THE LWC 2024 GOP STRAW POLL! CLICK HERE!
Hurricane Idalia and the Maui wildfires have been an interesting contrast in government responses. It's not quite an apples-to-apples comparison. Florida gets hit with hurricanes all the time, so they know the drill. The government's response to the Maui wildfires made matters worse because of how incompetent it was. Ron DeSantis didn't do anything to block his state's evacuation routes. Just saying.
The other difference has been in Joe Biden's initial response to the two national disasters. DOOCY asked the question to Karine Jean-Pierre that only DOOCY would ask: "Is it just easier for people to get help from the WH when [Biden] is not on vacation?"
Doocy: "It seems like the hurricane response so far is robust. Did you guys realize that the initial Hawaiian wildfire was not that good or is it just easier for people to get help from the WH when [Biden] is not on vacation."

In the next seat, NBC's Peter Alexander was unamused pic.twitter.com/FzTKY1JESx
— Curtis Houck (@CurtisHouck) August 30, 2023
This is NBC's Peter Alexander.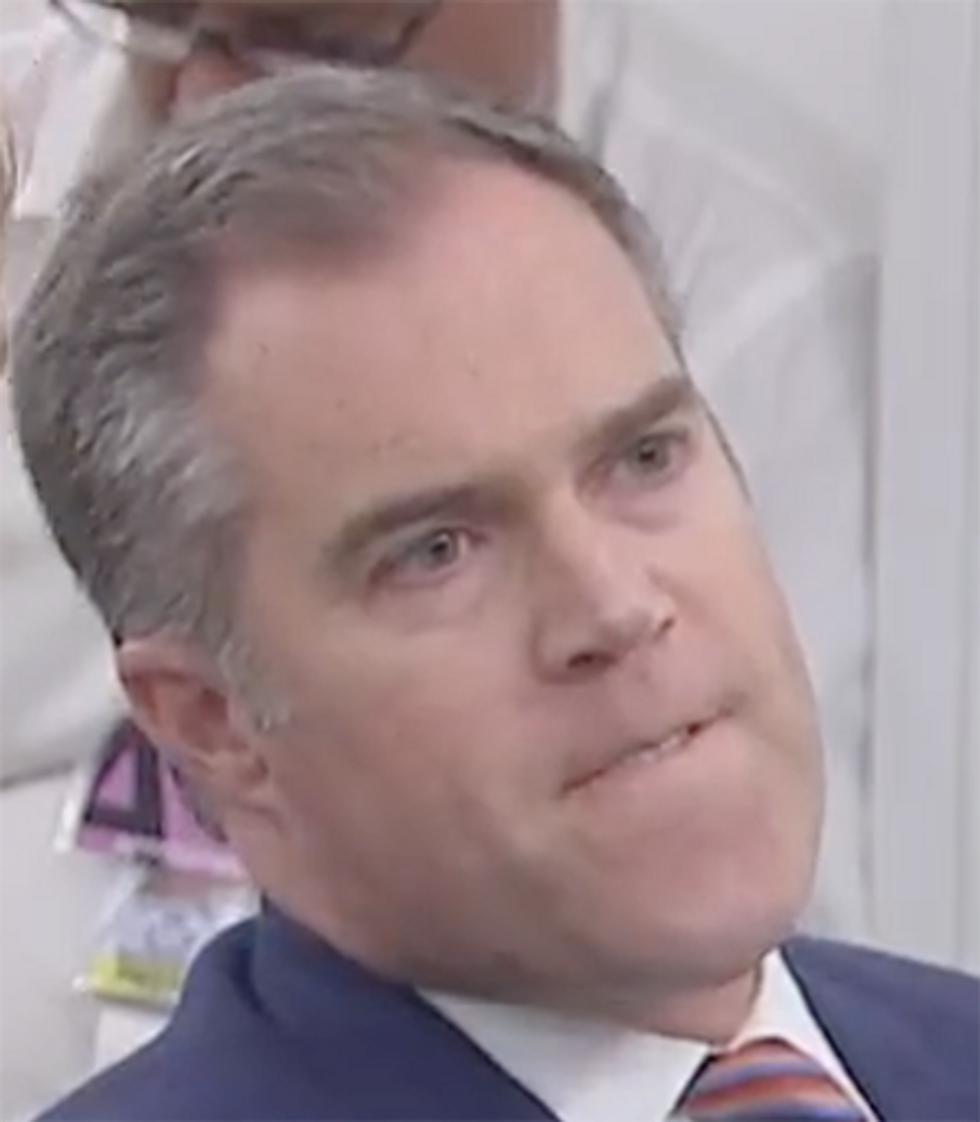 Though the sign-language lady is still the MVP.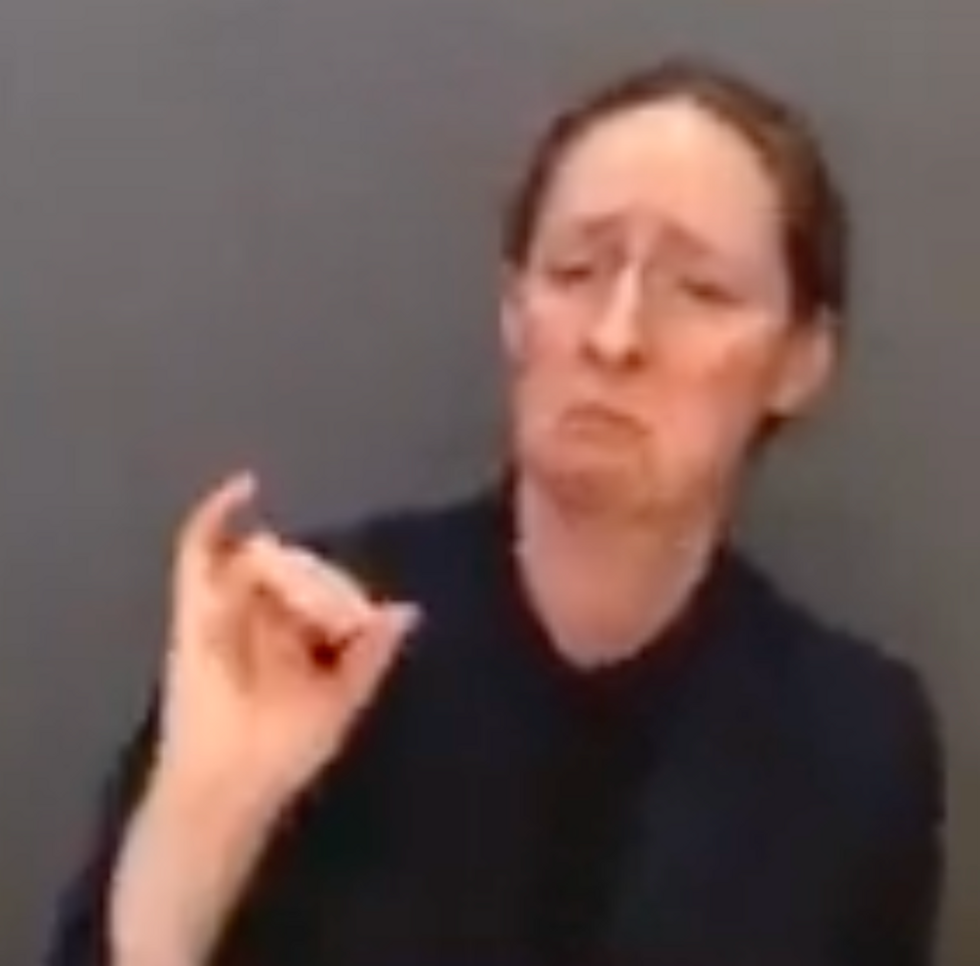 Joe Biden was on vacation as the wildfire burned Maui to the ground. All Biden would say publically while on vacation was "no comment." Then he left vacation to visit Maui, where he managed to embarrass himself worse than he usually embarrasses himself in public. After, he went back on vacation. Oh, he also forgot the name of the island on fire.
Biden is back at work now, hence his being around to make a phone call to Gov. DeSantis to ask how the weather was. KJP was not amused by DOOCY's 100% accurate analysis. Even though she claims Biden responded in, quote, record time.
KJP to Doocy on whether #Idalia response is better than Hawaii's wildfires b/c Biden isn't on vacation: "So, the premise of your question & the way you posed [it], I disagree...If you talk to...the governor...the folks on the ground, they would say...[he] reacted in record time" pic.twitter.com/rhvoSsTFv9
— Curtis Houck (@CurtisHouck) August 30, 2023
I don't think asking the folks on the ground will work out how they think it will. What is more likely to happen is for Biden to be told to take his Corvette that he almost lost in a kitchen fire and go f*ck himself with it.
KJP's outrage aside, someone at the White House felt DOOCY made a valid point. Later that afternoon, a photo was released of Joe Biden starring at flat screens with a bunch of people sitting around him. The caption to this tweet leads us to believe the president was focused on the Maui recovery he was accused of not being focused on a few hours earlier.
Biden's schedule could change. After all, the weekend is coming up and it's his last chance to enjoy the beach this summer. But I don't think he'll be paying a visit to Florida this time. He tried that with the last Hurricane hoping for a Barack Obama/Chris Christie moment. This wasn't the photo op he was hoping for: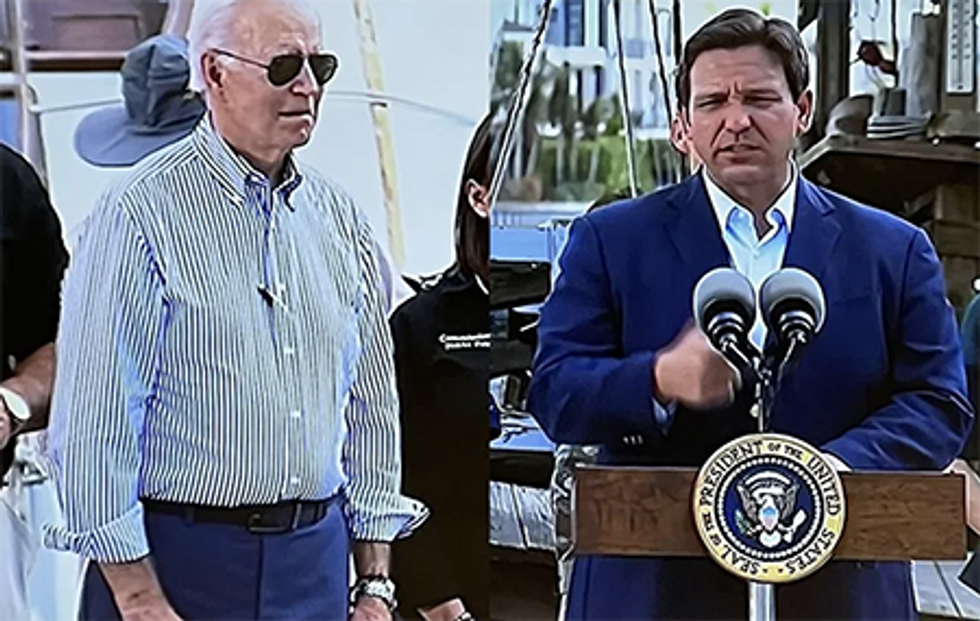 President Biden, as of 8:29 AM Eastern, has nothing on his public schedule.
><><><><><><
Brodigan is Grand Poobah of this here website and when he isn't writing words about things enjoys day drinking, pro-wrestling, and country music. You can find him on the Twitter too.
Facebook doesn't want you reading this post or any others lately. Their algorithm hides our stories and shenanigans as best it can. The best way to stick it to Zuckerface? Sign up for our DAILY EMAIL BLASTS! They can't stop us from delivering our content straight to your inbox. Yet.