Each day we overwhelm your brains with the content you've come to love from the Louder with Crowder Dot Com website.
But Facebook is...you know, Facebook. Their algorithm hides our ranting and raving as best it can. The best way to stick it to Zuckerface?
Sign up for the LWC News Blast! Get your favorite right-wing commentary delivered directly to your inbox!
Politics
Congressional Democrats Replace Pro-Military Flags With Transgender Flags
March 29, 2019
Just when you thought the left couldn't be bigger douche-a-sauruses, they go and do something like this. In case you didn't know because you care about real things over fake ones, Sunday is "International Transgender Day of Visibility." Apparently, transformer folk aren't getting enough attention and now they need a whole day. On the weekend when no one is paying attention, but we can quibble about that later. To celebrate, some Democrats are flying the trans flag. Which is silly, yes, but offensive considering what got replaced: the POW/MIA flag.
Not joking:
Multiple Democratic offices on Capitol Hill have replaced their flags memorializing prisoners of war with transgender pride flags, the Washington Free Beacon has learned.

The changes came at the urging of the National Center for Transgender Equality, which is delivering flags to congressional offices in advance of International Transgender Day of Visibility. Among the members to make the switch was Rep. Kim Schrier (D., Wash.), who replaced the POW flag she had displayed outside her office with a transgender pride flag.
Yep, POWs are so played out. Now is the time for men in dresses.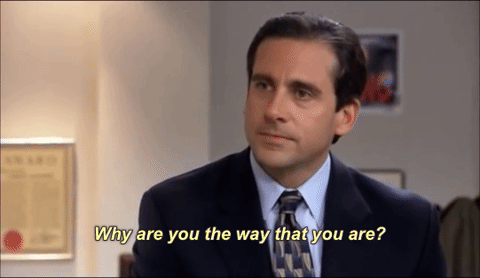 "You know, the whole dying thing is great and all. Prison camps are mighty sucktastic, sure. Thing is, these guys over here put on sundresses. Did tuck-jobs on their dangles. Went from Tim to Tiffany. It's about time we honor the real heroes for a change."
I'm not sure "transgender visibility day" is necessary. Let me explain. Gender-bending folk are already plenty visible as it is. In most cases, it's kinda hard not to notice. The 6-foot-2 princess with linebacker shoulders who sings bass in the glee club isn't exactly fooling anyone. If anything, we need to teach transgenders how to blend in, not stand out. You feel me?
To be perfectly clear, plenty of Democrats didn't pull this flag switcheroo. Some Democrats simply added the tranny flag to their fabric lineup. Thus sparing themselves of the label of opportunistic wankers.
Political stunts like this really show where some on the left's priorities lie. Keep in mind, today is Vietnam War Veterans' Day. True story. When given the choice between military folk and members of the LGBTQRSTUV alphabet brigade, the left has no problem kicking the troops to the curb. Pretty pathetic.