Each day we overwhelm your brains with the content you've come to love from the Louder with Crowder Dot Com website.
But Facebook is...you know, Facebook. Their algorithm hides our ranting and raving as best it can. The best way to stick it to Zuckerface?
Sign up for the LWC News Blast! Get your favorite right-wing commentary delivered directly to your inbox!
Politics
Senate Democrats Delete Twitter Poll After it Backfires
May 06, 2019
Democrats like to pride themselves on being all about the popular vote. According to those lefties, it's an injustice to adhere to anything other than majority rule. Unless, of course, the majority isn't ruling in their favor. In which case, screw it. Don't believe me? Just have a look at how the Senate Democrats handled this Twitter poll:
When Senate Democrats tweeted a poll this weekend asking whether people would prefer to see more Supreme Court Justices like Ruth Bader Ginsburg, or more like Brett Kavanaugh, things didn't go according to plan.

There was no guarantee the poll would finish on schedule with Kavanaugh still well ahead of Ginsburg, and in fact, it did not. It ended much earlier. They scrapped it. With no explanation, not that one was needed.
If you're wondering why they'd scrap the Twitter poll, here's a screenshot of said tweet: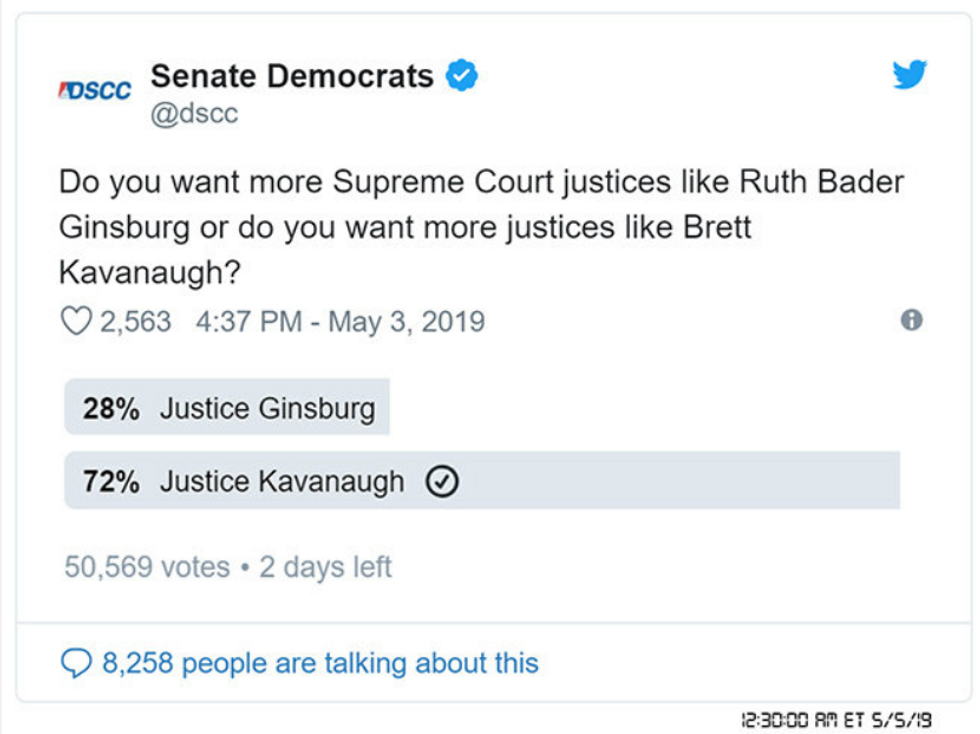 Well, so much for the Democrats being all about the popular vote.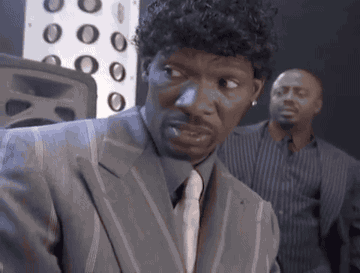 I guess the left's whole "One man gender nondescript individual, one vote" thing only matters when they're getting their desired result. I seem to recall them doing the same thing in 2016 to comrade Bernie.
This is why the left wants to nix the Electoral College and lower the voting age to infancy. When things aren't working out the way lefties want, they'll just rig the game in their favor. Which is perfectly illustrated by this poll. "Kavanaugh was the clear winner here, so we'll just pretend this little Twitter poll never existed in the first place. Problem solved."
Unfortunately for those lefties, the interwebs are forever and we were all witness to their dishonest douchebaggery. The left thinks cheap tricks like this will pass right over our heads without a notice. They'd better think again.
NOT SUBSCRIBED TO THE PODCAST? FIX THAT! IT'S COMPLETELY FREE ON BOTH ITUNES HERE AND SOUNDCLOUD HERE.