Each day we overwhelm your brains with the content you've come to love from the Louder with Crowder Dot Com website.
But Facebook is...you know, Facebook. Their algorithm hides our ranting and raving as best it can. The best way to stick it to Zuckerface?
Sign up for the LWC News Blast! Get your favorite right-wing commentary delivered directly to your inbox!
WATCH: Democratic Candidate Releases World's Worst Political Ad. Featuring 'Blackface...'
January 26, 2018
In the competition for most woke Democratic campaign, the following politician missed the mark. By a hundred fat SJWs lined up for buy-one-get-one Whoppers. In a show of self-righteous idiocy, this tone deaf dunderhead is now being accused of blackface (see Welcome to Hotel #Woke: New Anti-Trump Hotel for Liberals Coming to DC and Chelsea Manning Releases Her First Campaign Ad. Try Not to Laugh…).
From the first harmonica note, we knew this was a bad idea.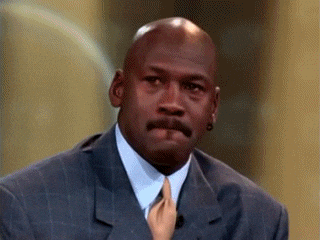 ...Democratic state representative Stacey Evans' ad, which centers on her visiting King's childhood church in Atlanta, the has been accused of being tantamount to blackface.

In the ad, Evans speaks with parishioners at the Ebenezer Baptist Church in Atlanta's Sweet Auburn neighborhood, eventually culminating in the offensive fade-in before cutting to her campaign slogan, "Bringing HOPE back to Georgians."

Evans, who was reportedly not authorized to film inside Ebenezer but did anyway, has been summarily dissed for the misstep.

"No matter how much others may seek division for political gain, we will remain focused on bringing Georgians together to win this election and accomplish those goals," Evans said in a statement.
The only thing this video was missing was a reception table in the church foyer filled with mac and cheese, fried chicken, cornbread, and a donation pot to cover the funeral expenses of her political career.
We aren't saying this ad is offensive, it's merely consistent with the left's lack of style. Like sending private emails from a government address for convenience. Or running their careers on dirty money and virtue point coins. Screaming "It's MY birthday," at another child's celebration.
We're not calling for her head. She's arranged her own political execution quite nicely:
@lhfang @BenjaminPDixon Please read @TheWayWithAnoa's take: https://t.co/TLL3rScPXH I wish all politicians were in… https://t.co/dlg3bYdVtf

— Daniel Hanley 🌹 (@Daniel Hanley 🌹) 1516854332.0
Lee with the hot takes. Two white progressives running for Congress here in GA had MLK videos. Neither used footage… https://t.co/wC9oRxs3t0

— 🖤 Black Womxn Running My Fresh Ass Mouth🖤 (@🖤 Black Womxn Running My Fresh Ass Mouth🖤) 1516853823.0
When you have no diversity on your team & apparently don't understand its value. Exhibit 1,356,785 @EvansforGeorgia https://t.co/PxXZjwGjTP

— Bakari Sellers (@Bakari Sellers) 1516807748.0
Ah, delicious backfiring.
Confused on what's racist and what isn't? Here's a handy little guide.
NOT SUBSCRIBED TO THE PODCAST? FIX THAT! IT'S COMPLETELY FREE ON BOTH ITUNES HERE AND SOUNDCLOUD HERE.