Watch: Dave Grohl goes viral for refusing fan's autograph, but he had a good reason
November 01, 2022
Adult autograph seekers are an occupation now. They are lower than influencers on the food chain because at least influencers have the skill to look pretty and build a social media following. Adult autograph seekers' only skill is yelling at celebrities on the street to scribble their name on a piece of paper, only to then put that piece of paper on eBay. Dave Grohl isn't having it.
And he's going viral for this attempt to shame him for saying no.
I get where Grohl is coming from. For the act of signing his name on a piece of paper, some random dude who is not a fan is going to make money selling his signature to someone who is a fan and wants Grohl's name scribbled on a piece of paper for some odd reason. I never got buying autographs of celebrities you never met on your own, but different strokes and all that. Dave doesn't want to see his real fans taken advantage of.
Side note, while we're discussing music fans being taken advantage of. I can't be the only one who would support any elected official who campaigned on seizing the means of production of Ticketmaster. It's obscene. I tried to get Blink 182 tickets and had no idea what the original ticket prices even were. We all should have listened to Pearl Jam about Ticketmaster in the 90s. But we didn't. Sorry, Pearl Jam.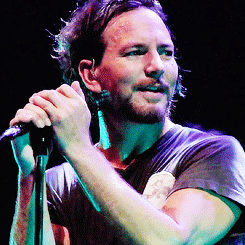 Dave Grohl figures if his chicken scratch is going to bring in money, better to have it go to charity. He's a mensch.
Editor's Note
LwC is on Substack now! Each day we overwhelm your brains with the content you've come to love from the Louder with Crowder Dot Com website.. but algorithms hide our ranting and raving as best they can. The best way to stick it to Big Tech? Subscribe to For the Content!