Each day we overwhelm your brains with the content you've come to love from the Louder with Crowder Dot Com website.
But Facebook is...you know, Facebook. Their algorithm hides our ranting and raving as best it can. The best way to stick it to Zuckerface?
Sign up for the LWC News Blast! Get your favorite right-wing commentary delivered directly to your inbox!
Dan Crenshaw Responds to Criticism Over Ilhan Omar Tweet
April 13, 2019
I hope I live long enough to cast my vote for Dan "The Man" Crenshaw when he aims for the Oval Office. The presidency is all but guaranteed should the cyclopean badass choose to run. Young Daniel is proving his epicness once again with this response to the haters of his Ilhan Omar tweet.
Behold:
This week was a new low in partisanship & dishonesty. I watched in disbelief as some covered for Omar by coming a… https://t.co/BbKl3mT4BV

— Rep. Dan Crenshaw (@Rep. Dan Crenshaw) 1555101980.0
In an interview with NBC, Crenshaw said the clip that went viral on social media was not taken out of context — which many have suggested — and it was right for people to call it out.

"All Representative Omar had to do is really, I don't know, explain herself," Crenshaw said. "[She can] say whatever she wants, say she didn't mean it, I don't know. Diffuse the situation, but don't double down, alright. Don't play the victim card. Don't start making accusations of me. I just think that was uncalled for."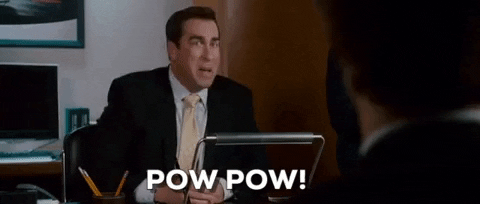 If lefties have a problem with us calling them out for their verbal diarrhea, there's always Imodium. When you say braindead things, there shouldn't be any surprise when people call you braindead. If you don't want people to see you as a disrespecting douchemeister, stop being an disrespecting douchemeister. Seems easy enough.
Methinks these lefties are so butthurt by Danny-boy's tweet because they know his remarks are true. Ilhan Omar made a major boo-boo when she dismissively referred to the September 11th attacks as "something some people did." The left would like those comments to be drowned out by cat videos in the Twittersphere. Alas, Dan Crenshaw put Ilhan in the spotlight.
Lefties are showing their true nature with remarks like these. Though, they'd prefer their passive-aggressive remarks go unnoticed by the populace. Unfortunately for those lefty butt-nuggets, Dan Crenshaw will have none of their crap.
Speaking of Ilhan Omar:
NOT SUBSCRIBED TO THE PODCAST? FIX THAT! IT'S COMPLETELY FREE ON BOTH ITUNES HERE AND SOUNDCLOUD HERE.