Each day we overwhelm your brains with the content you've come to love from the Louder with Crowder Dot Com website.
But Facebook is...you know, Facebook. Their algorithm hides our ranting and raving as best it can. The best way to stick it to Zuckerface?
Sign up for the LWC News Blast! Get your favorite right-wing commentary delivered directly to your inbox!
Socialism
Rashida Tlaib's 'Free Money' Plan Criticized by Dan Crenshaw
June 11, 2019
Nobody in Congress comes close to Dan Crenshaw in terms of awesomeness. The cyclopian badass routinely wipes the floor with the tears he elicits from intellectually inferior lefties. For proof, look no further than Dan's take on Rashida Tlaib's plan to give "free money" to people.
Enjoy:
Texas Republican Rep. Dan Crenshaw said Michigan Democratic Rep. Rashida Tlaib's "deeply immoral" plan to give taxpayer money to middle- and low-income Americans is a basic "misunderstanding of economics."

After a brief discussion of California's plan to give illegal immigrants taxpayer-subsidized health coverage — a move Crenshaw called "immoral" and "not fair to the taxpayers living there" — MacCallum turned the topic to Tlaib's proposal.

"It's a misunderstanding of basic economics and also human nature," Crenshaw explained. "It's a misunderstanding of economics because, one, we always have to ask the question, 'How will we pay for it? Are we going to put our children into even more debt? Are we going to raise taxes on somebody else?'"
Danny-boy truly is a gift from above.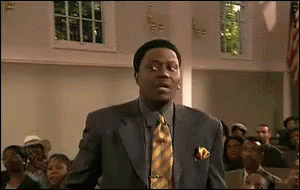 Uh, if lefties weren't taxing people to death, they wouldn't need "free money." The left is basically jacking Americans' greenbacks, only to repackage them and give them right back. How "generous" of them.
Plans like these incentivize not working. What good is busting your tookus for a promotion when the government is just gonna take it. Better to munch on Cheetos in your recliner while you wait for your check to arrive in the mail.
Dan is right when he says this is all about control. The left believes they know best how to distribute wealth in the U-S-of-A. Though, methinks most of us are perfectly capable of taking care of ourselves. Without Rashida Tlaib and her fellow lefties screwing everything up.
While we're on the subject of Dan Crenshaw:
NOT SUBSCRIBED TO THE PODCAST? FIX THAT! IT'S COMPLETELY FREE ON BOTH ITUNES HERE AND SOUNDCLOUD HERE.