Each day we overwhelm your brains with the content you've come to love from the Louder with Crowder Dot Com website.
But Facebook is...you know, Facebook. Their algorithm hides our ranting and raving as best it can. The best way to stick it to Zuckerface?
Sign up for the LWC News Blast! Get your favorite right-wing commentary delivered directly to your inbox!
Journalisming
Former MSNBC host BLASTS network's sudden concern for nuance to defend Hamas: "When it's an officer-involved shooting... "
October 10, 2023
It's no surprise that the Democrat party shills at MSNBC would have the worst coverage of the Hamas terror attack against Israel. But the extent the network has gone to pander to their progressive audience by blaming America and Israel for Hamas killing and raping Israeli women and children has even caught colleagues off guard. The latest is News Nation's Dan Abrams, who was at MSNBC from 2001 - 2011.
Abrams echoed the comments of ADL director Jonathan Greenblatt, who went ON MSNBC and wanted to know who the hell was writing the network's content that's treating Hamas terrorists as "freedom fighters." They referred to the terrorists as "fighters" 441 times over the weekend. Abrams scoffed at the network's sudden concern for "nuance" and "context." Two words that don't matter to any journalismers who work there when they don't fit the agenda.

"Notice how all of a sudden context and nuance are important for MSNBC, But when it's a story that fits their political agenda — like, I don't know, an officer-involved shooting — context and nuance go out the window. I mean, this is worse than just a double standard."
For example, MSNBC host Ali Velshi, formally of al-Jazeera, felt people siding with Israel against the people murdering and raping their women and children did not provide enough "context." You may also remember Velshi from standing in front of a burning building in 2020 and claiming the people rioting were well-behaved.
Wait, wrong clip. This is Velshi.
MSNBC also sent a jorunalismer to "Little Palestine" in Illinois. Where they feel Hamas had no choice but to do what they did.
In fairness to the journalisming content creators at MSNBC, they aren't alone. Just ask the New York Times. Or Forbes.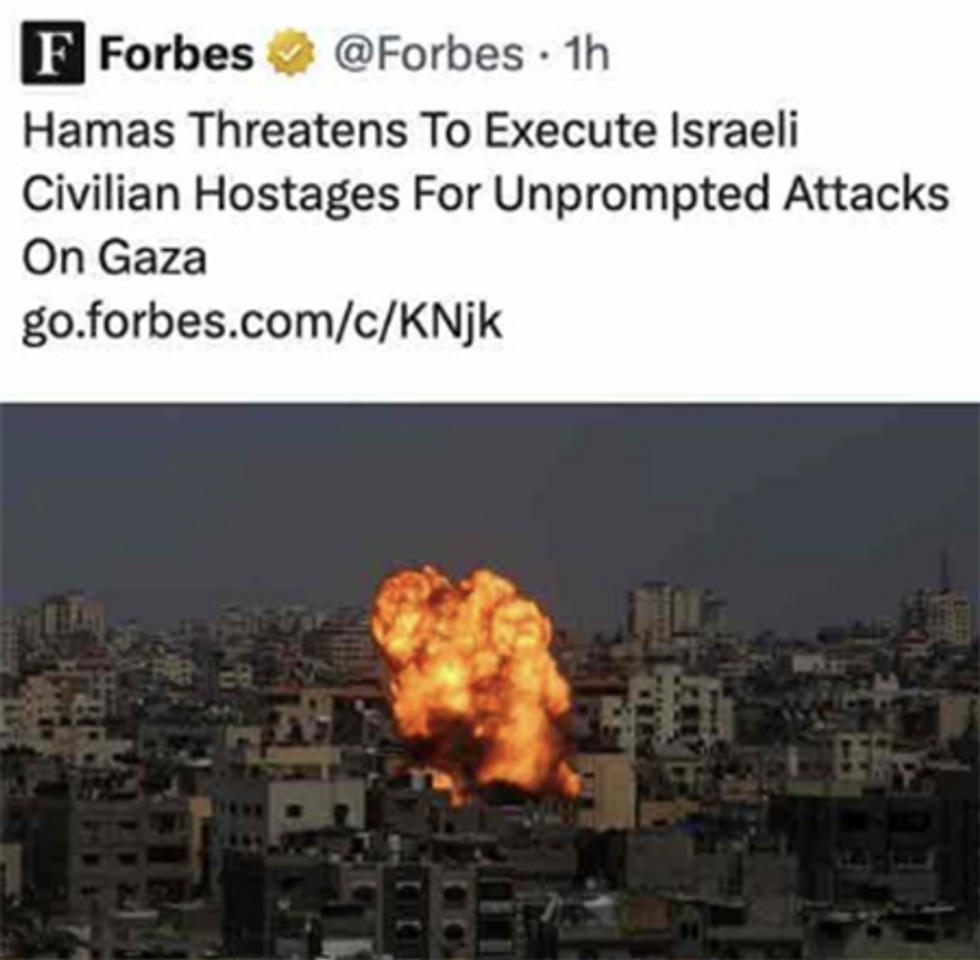 As the expression goes: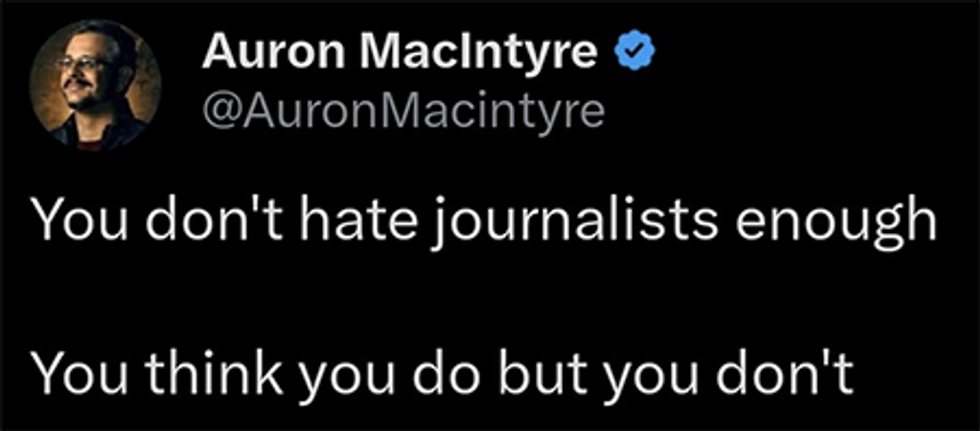 Now that Israel is responding, you can expect the content created at MSNBC to get worse.
><><><><><><
Brodigan is Grand Poobah of this here website and when he isn't writing words about things enjoys day drinking, pro-wrestling, and country music. You can find him on the Twitter too.
Facebook doesn't want you reading this post or any others lately. Their algorithm hides our stories and shenanigans as best it can. The best way to stick it to Zuckerface? Sign up for our DAILY EMAIL BLASTS! They can't stop us from delivering our content straight to your inbox. Yet.