Watch: Hockey fan seen having a blast, showing off his luscious mullet shortly before eating a face full of fist
February 10, 2023
Now I feel bad for the guy. You're at a hockey game having the time of your life. Showing off your sweet, sweet mullet. Next thing you know words are said, fists are thrown, and you are the viral superstar du jour.
Mullet McGee took over the internet yesterday. All he needed to do was get punched in the face and knocked down a row. But his evening didn't start off like that. Cameras caught up with him before and he was having a blast.
McGee thought he was just going to a hockey game. Now he had a cameraman asking him to show off his sweet-ass mullet. And he was into it! He took his hood down and shook his hair back and forth like he was Phoebe Cates getting out of swimming pool. He gave the camera a wink, and I think attempted the People's Eyebrow. It was becoming the greatest night of his life!
But you know what happened next.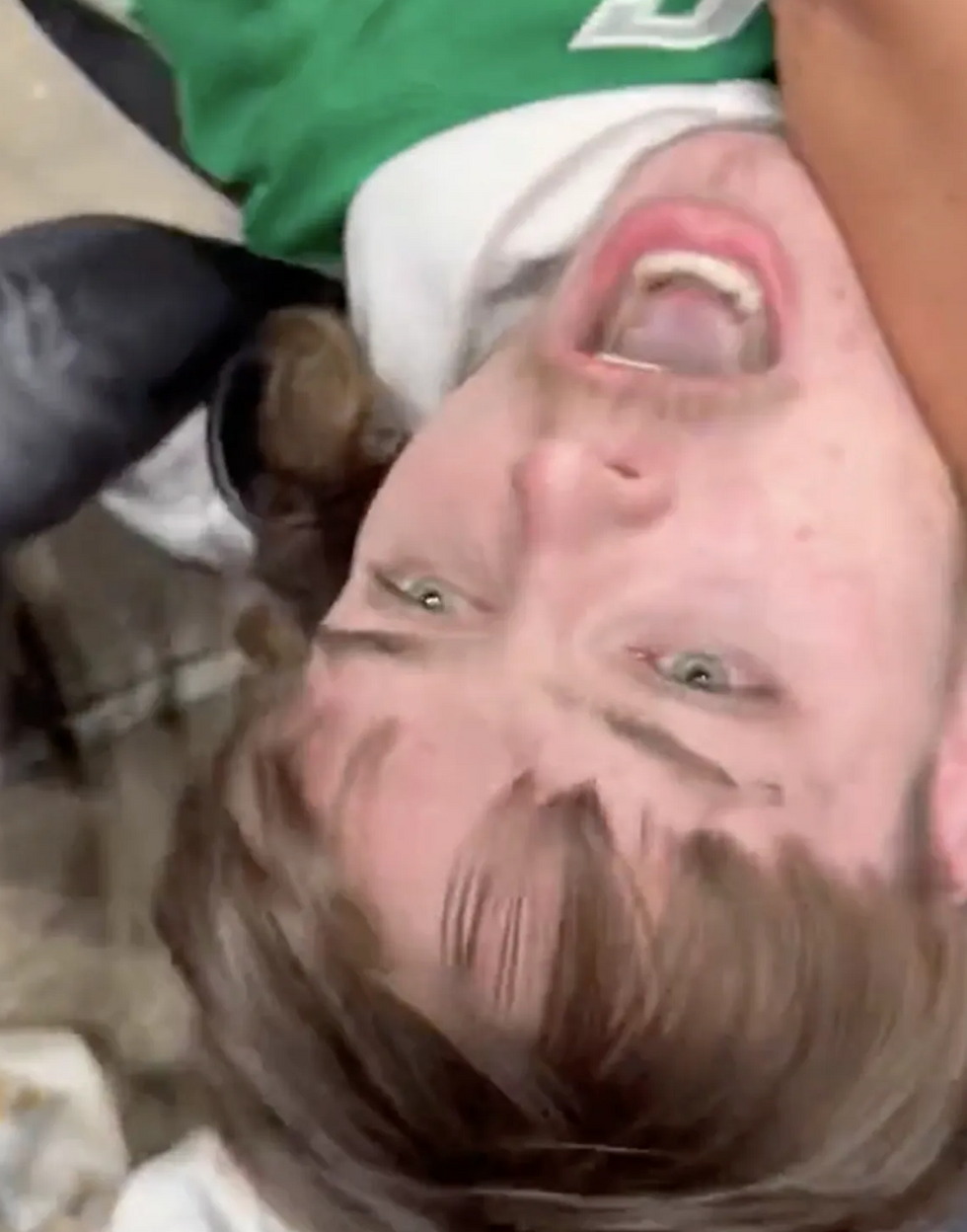 Unclear is what started this disagreement. We here at the Louder with Crowder Dot Com website believe that when there is a dude with a sweet-ass mullet, the dude with the sweet-ass mullet is usually in the right. But I can't shake the suspicion McGee may have been the aggressor here.
The aggravating incident was when Mullet McGee called the other guy a, quote, "dumb ass n***a." Obviously, not a racial thing since the dude it was directed to is also what critics call a Caucasian. But as it turns out, even dropping a "soft g" and even in the south...white people? Don't care much for the word either.
If nothing else, I hope Mullet McGree is somewhere in the DFW area having a hearty laugh over the whole situation. Some days you laugh at content. Some days you are the content. It's a vicious circle of life.
Editor's Note
LwC is on Substack now! Each day we overwhelm your brains with the content you've come to love from the Louder with Crowder Dot Com website.. but algorithms hide our ranting and raving as best they can. The best way to stick it to Big Tech? Subscribe to For the Content!