Each day we overwhelm your brains with the content you've come to love from the Louder with Crowder Dot Com website.
But Facebook is...you know, Facebook. Their algorithm hides our ranting and raving as best it can. The best way to stick it to Zuckerface?
Sign up for the LWC News Blast! Get your favorite right-wing commentary delivered directly to your inbox!
Watch: Someone's mother might have had too many White Claws at the college tailgate, started to fight EVERYONE
September 08, 2023
VOTE IN THE LWC 2024 GOP STRAW POLL! CLICK HERE!
College football started last weekend and grown-up football started last night. The happiest time of the year is upon us. A time for tailgates, relaxing with a few drinks, and enjoying some football. We should all be able to get along. Unfortunately, at the Indiana University Tailgate, someone's mother was looking for a fight and she found it. With everybody.
I don't know what is about moms getting into public fights lately, but a) last week the mother wasn't at fault, and b) we here at the Louder with Crowder website are so here for it. Last Saturday, it looked like Mrs. Karen was asked if she brought anything to the tailgate. She responded, "Beef" and started throwing hands.
Everyone was getting Mrs. Karen's smoke. Even the dudebros who made the mistake of telling her to calm down. Dude, you never tell a woman to calm down. Even if they obviously need to calm down.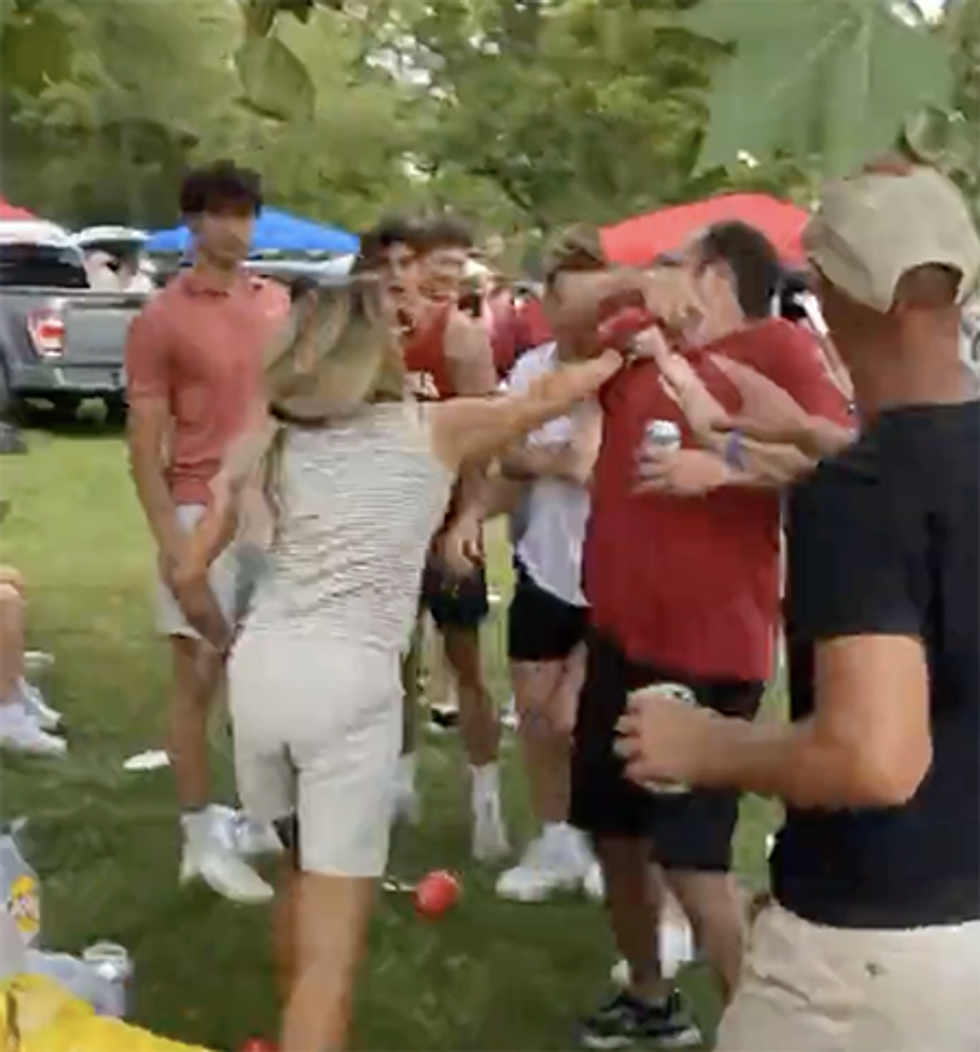 The one adult there tried to bring peace to the tailgate. It was too little too late. By this time, some of the girls decided they wanted a piece and the fight was back on. Mrs. Karen handled them both with ease.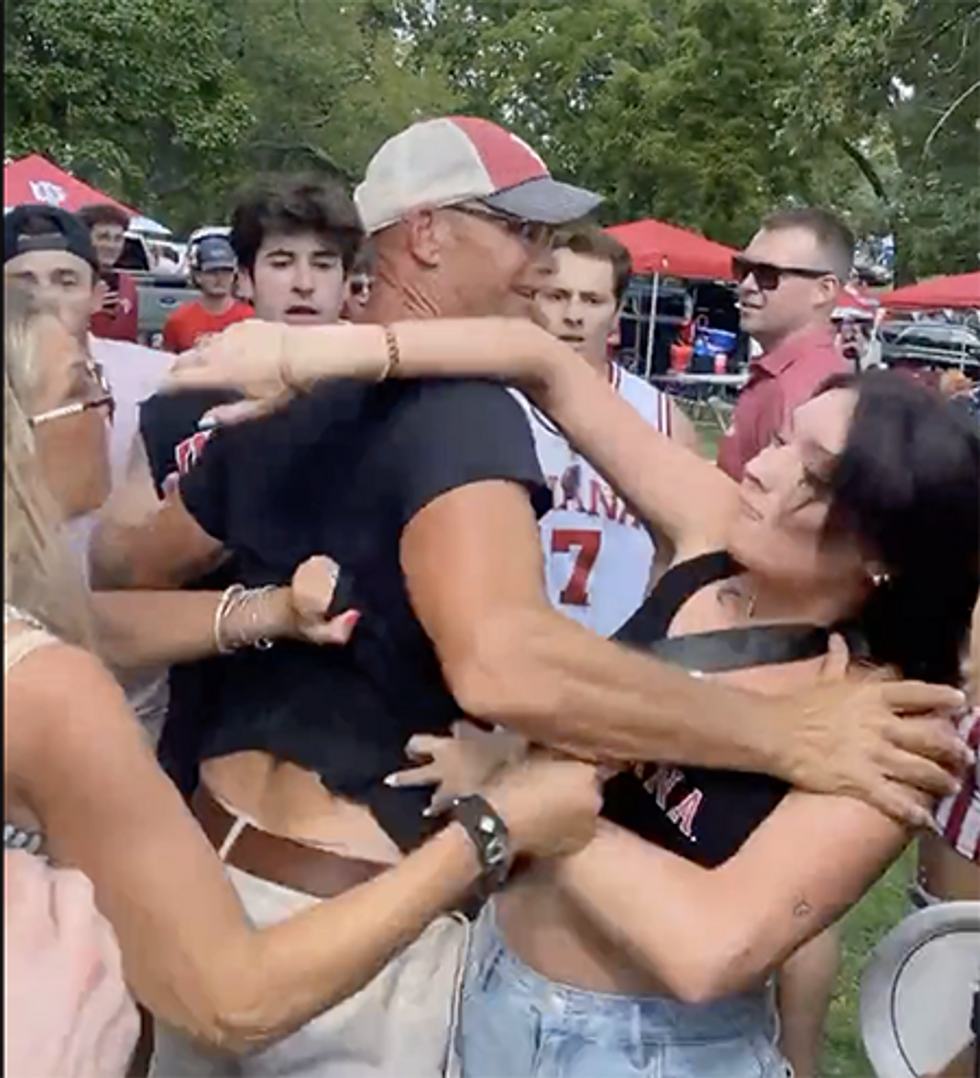 This brochacho speaks for all of us.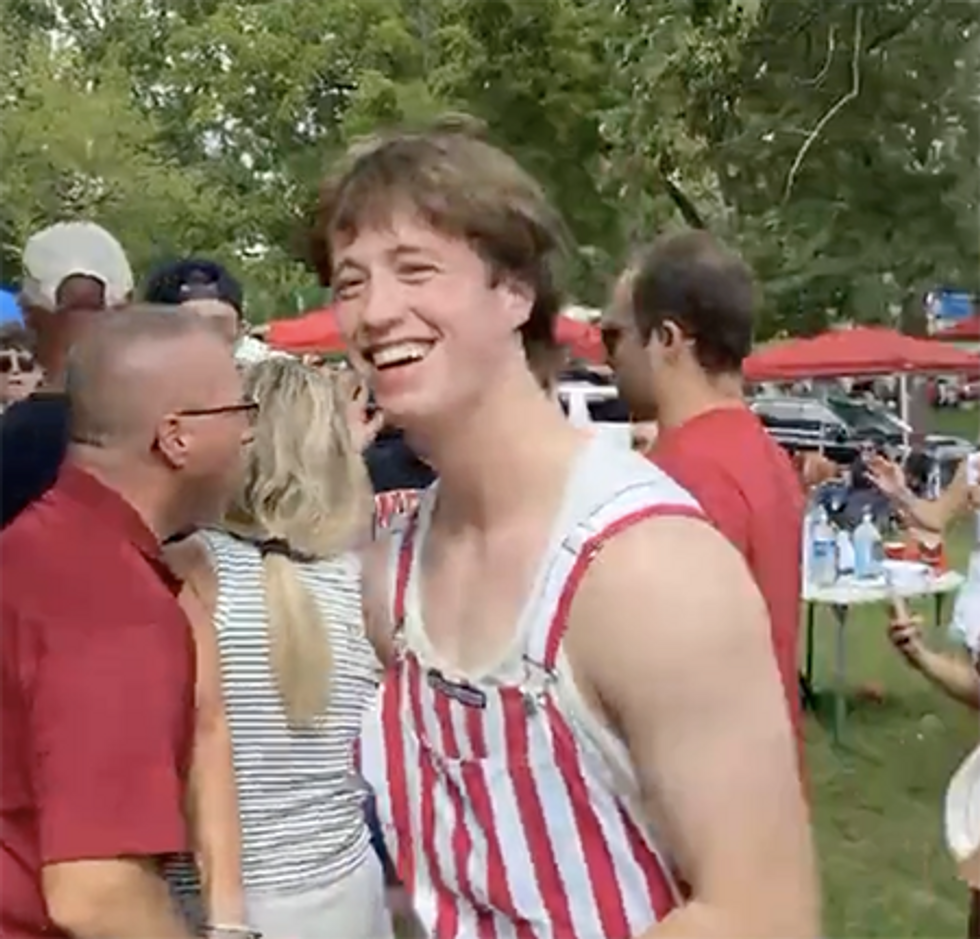 The commentary leaves a lot to be desired. We're thankful for the video, but have something to say rather than "oh sh*t." There have been decades of pro wrestling commentary to draw from. Have some creativity. Or at least scream, "Cat Fight! Cat Fight! Cat Fight!"
If there is one thing this tailgate needs is Coach Prime. Coach Prime wouldn't tolerate such nonsense. He runs a strict no-nonsense operation. If a fight like this broke out in Colorado, everyone involved would hear about it.
It's bad enough this took place in Indiana. I thought everyone was Midwest Nice there.
><><><><><><
Brodigan is Grand Poobah of this here website and when he isn't writing words about things enjoys day drinking, pro-wrestling, and country music. You can find him on the Twitter too.
Facebook doesn't want you reading this post or any others lately. Their algorithm hides our stories and shenanigans as best it can. The best way to stick it to Zuckerface? Sign up for our DAILY EMAIL BLASTS! They can't stop us from delivering our content straight to your inbox. Yet.