Each day we overwhelm your brains with the content you've come to love from the Louder with Crowder Dot Com website.
But Facebook is...you know, Facebook. Their algorithm hides our ranting and raving as best it can. The best way to stick it to Zuckerface?
Sign up for the LWC News Blast! Get your favorite right-wing commentary delivered directly to your inbox!
Culture Wars
Colin Kaepernick tries another pathetic attempt at comeback, claims he's desperate enough to play for the New York Jets
September 27, 2023
When New York Jets quarterback Aaron Rodgers went down for the season with an injury, you had to know HE was going to come up in conversation again. former San Francisco 49ers back up Colin Kaepernick. AKA Throwsa Parks. AKA Mushroom Tip. AKA, apparently the only black guy who likes to play football that white liberals know.
He's ready to make a comeback and is trending on X, so I guess that means we're taking him seriously for now.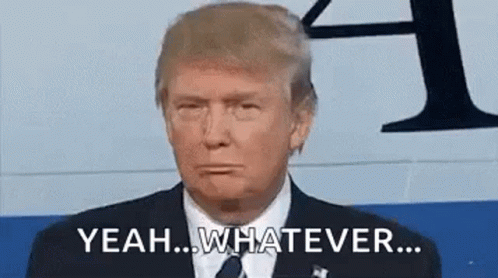 Kaepernick, through rapper J. Cole, has written a letter to New York Jets general manager Joe Douglas. Unclear is if he mailed the letter to Douglas himself.
Kap's plan:
"This plan, I believe, allows me to be of great service to the team as a practice squad QB, while also giving you a low-commitment chance to assess my capabilities to help in any other capacity you may see fit."
This is if current QB1 Zach WIlson goes down, which granted a) Zach su-diddly-ucks, and b) he may go down via munity of the Jets don't figure something else. I kinda think a guy who hasn't played for six years AND has a sh*tton of baggage isn't the change they're looking for.
I'm not sure if Jets owner Woody Johnson will be interested after Kaepernick decided to compare the NFL to slavery. That would make Kapernick himself a slave if he went back to the NFL. That is if you take his analogy at its word, as something he honestly believes and wasn't just something he thought white liberals wanted to hear so they would give him a Netflix deal.
And an opportunity did present itself. In 2019. The NFL put together a workout with owners of teams who were interested in signing Kaepernick. Kaepernick bailed at the last minute and moved the workout without telling anyone. He also limited who was there. He doesn't want to play football. He just wants you to think he does and is being oppressed. It's good for his brand.
Offering to play for the Jets just shows how deseperate he is. I don't think the Jets themselves are that desperate yet.
Emphasis on the word "yet." They're damn close.
><><><><><><
Brodigan is Grand Poobah of this here website and when he isn't writing words about things enjoys day drinking, pro-wrestling, and country music. You can find him on the Twitter too.
Facebook doesn't want you reading this post or any others lately. Their algorithm hides our stories and shenanigans as best it can. The best way to stick it to Zuckerface? Sign up for our DAILY EMAIL BLASTS! They can't stop us from delivering our content straight to your inbox. Yet.