CNN Suggests Trump will Incite Violence at 4th of July Celebration
May 14, 2019
It's a well-known fact how CNN is a suck-hole of lefty douchebaggery. The fakest name in news can't go more than a few minutes without pushing their narrative. "Non-lefties are a bunch of heartless, fascist snot-goblins who kick puppies. Also, we're totally impartial." If you need proof, look no further than this clip of Alisyn Camerota suggesting Trump will turn the 4th of July violent:
CNN's Alisyn Camerota on Monday fretted that Donald Trump's proposed involvement with the nation's Fourth of July celebrations could result in a "foaming at the mouth" call "for violence."

The New Day talked to Josh Dawsey of the Washington Post and worried, "What kind of speech would he give? Would he give a presidential speech or would he give one of these sort of 'foaming at the mouth' speech that we sometimes see at the rallies where they clamor... where people in the crowd clamor for violence?
Sure, because every time those Trumpers get together, it devolves into a riot.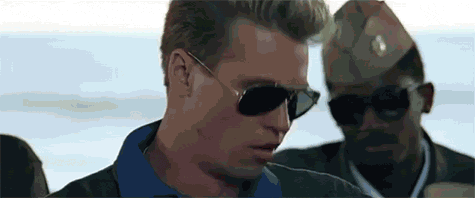 I suppose Trump is gonna rally his troops to bomb the Lipton Tea factory. Then, maybe they'll head over to the nearest reservation to smile menacingly at Indians. After all, unprovoked violence is what Trump supporters do.
I hate to break it to these fake news pushers, but people yelling "CNN sucks" doesn't equal violence. If CNN is concerned about such things they could maybe, you know, stop sucking. Just a thought.
This only further goes to show how CNN is the fakest of the fake. Despite all the anti-American lefty turdlets getting their violence on regularly, it's Trump supporters who we all need to worry about. Yeah, we're not falling for it.
While we're talking fake news pushers: