Watch: Chris Stapleton crushes the National Anthem at the Super Bowl so hard, it drove grown men to tears
February 13, 2023
There was Super Bowl controversy on the internet. A few people got boo-boo-faced over a song the media calls "a" national anthem being played during an award presentation (that the NFL as been doing for years). However, in the "to honor America" part where they played THE National Anthem, that was Chris Stapleton. And he crushed it.
It feels weird saying "hell yeah, brother" after a performance of the National Anthem. But it isn't the first time this year, and it fits. Stapleton signing the National Anthem is a thing of beauty.
Stapleton's rendition of THE National Anthem was so powerful, it drove grown men to tears. Most notably, Eagles head coach Nick Sirianni. Sirianni said in the pre-game his tradition at the start of every season is to listen to the classic Whitney Houston version of THE National Anthem. And that hearing it before the Super Bowl would be when it finally kicked in that...holy schnikies, I'm in the Super Bowl.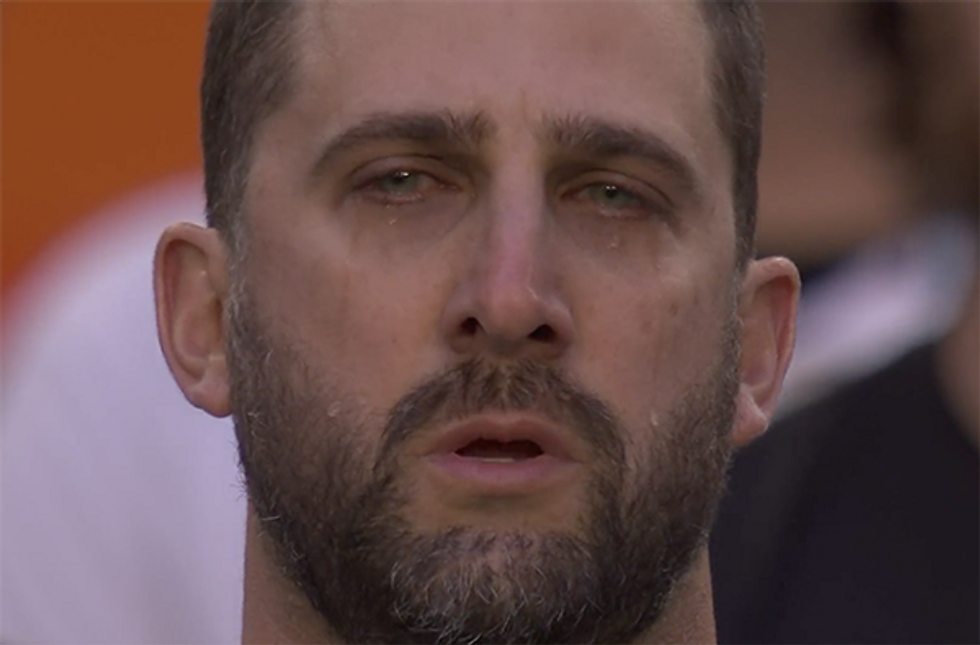 Jason Kelce was also hit in the feels.
Of course, tears of patriotic pride turned into tears of "how did we blow a two-score lead?" The Kansas City Chiefs beat the Philadelphia Eagles 38-35. There are critics who feel the Chiefs may have gotten some help.
Congratulations to the Kansas City Chiefs, anyway.
Cheers to Chris Stapleton. I wouldn't be opposed to him being the permanent National Anthem performer from this point forward.
Editor's Note
LwC is on Substack now! Each day we overwhelm your brains with the content you've come to love from the Louder with Crowder Dot Com website.. but algorithms hide our ranting and raving as best they can. The best way to stick it to Big Tech? Subscribe to For the Content!
BASED Bucs NFL Coach CHECKS RACIST Reporter! | Louder With Crowderyoutu.be