Each day we overwhelm your brains with the content you've come to love from the Louder with Crowder Dot Com website.
But Facebook is...you know, Facebook. Their algorithm hides our ranting and raving as best it can. The best way to stick it to Zuckerface?
Sign up for the LWC News Blast! Get your favorite right-wing commentary delivered directly to your inbox!
Comedy
Chris Rock Has One Condition to Talk About Will Smith Slap, and It's Gonna Cost Someone a Lot of Money
April 11, 2022
Everyone has an opinion about Will Smith slapping Chris Rock. Except for Chris Rock. Now, I'm sure he HAS an opinion, but the comedian has kept it to himself, so far. He might be willing to speak out about it, though. Just make sure you grab your checkbook.
Rock appeared in Palm Springs last Friday as part of his national comedy tour. He didn't address the incident, but the performer knew it was on the audience's mind. What he did say (apparently) was: "I'm OK, I have a whole show, and I'm not talking about that until I get paid. Life is good. I got my hearing back."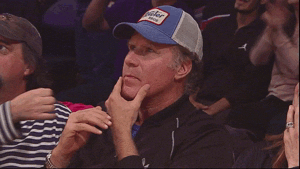 That could mean that he is holding out until someone pays him for his story. Or he has no plans to comment on it, but if someone is willing to pay him a lot of money he will. Kinda like Dick Ebersol paying to find out who the song "You're So Vain" was about. That's an old head reference, kids. Fire up the Google machine.
At this point, does Rock need to say anything? Let's say, for sake of argument, the comedian is angry about it. The Smiths have been turned into the villains. The longer he doesn't talk about it and let Will off the hook, the more embarrassing stories come out. And Rock's peers in the comedy community are already looking to go scorched Earth. Rock's silence is saying keep it up.
Or his silence is saying that he's over it and really has nothing to say. But he knows it's on the minds of his fans, so he has to address it. And if someone is desperate enough to give him a ton of money, he's willing to tell them something.
The Louder with Crowder Dot Com Website is on Instagram now!Follow us at @lwcnewswire and tell a friend!
Everything Is Violence... Except Violence! Crowder on Will Smith/Chris Rock | Louder With Crowderyoutu.be