Each day we overwhelm your brains with the content you've come to love from the Louder with Crowder Dot Com website.
But Facebook is...you know, Facebook. Their algorithm hides our ranting and raving as best it can. The best way to stick it to Zuckerface?
Sign up for the LWC News Blast! Get your favorite right-wing commentary delivered directly to your inbox!
Articles
Californian Leftists Complain Over American Flag Logo on Cop Cars
April 15, 2019
The left can't seem to go five minutes without needing something to bitch about. Which is made perfectly clear by what I'm about to tell you. The coppers in Laguna Beach, California are sporting some snazzy new cruisers, complete with an American flag design. The inclusion of the flag was enough to send the left into a rage spiral.
"People are screaming that the American flag on a police car is somehow or another ... hurting people's feelings who might be immigrants or visitors," said Councilman Peter Blake. "People are actually ridiculous enough to bring up comments about our cop cars having American flags on them."

Artist Carrie Woodburn went to the podium at the March 19 council meeting and said it was "shocking to see the boldness of the design" when the newly painted Ford Explorers rolled out.
"Just look at that thing! It has stars and stripes on it! Don't the po-po know that flag is a symbol of ass-kicking freedom. This sort of aggression will not stand!"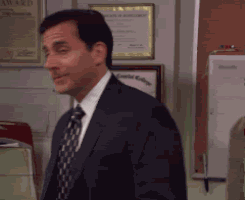 These lefty soy weaklings can't handle the sight of the American flag on American police officers' cruisers. As if Americans being American is some kind of affront. Where does the fuzz get off thinking such a thing would ever be acceptable? Not to mention slapping such a triggering design on carbon producing gas-guzzler.
There's no nice way to put it, lefties hate all things America. If anything presents America as not a sh*thole, the left is going to stand firm against it. Which is why they're throwing such a tantrum over stars or stripes in paint on a cop car door. We should really be thanking those Californians for reminding us of their chronic dumbassery.
Since we're talking California:
NOT SUBSCRIBED TO THE PODCAST? FIX THAT! IT'S COMPLETELY FREE ON BOTH ITUNES HERE AND SOUNDCLOUD HERE.