Each day we overwhelm your brains with the content you've come to love from the Louder with Crowder Dot Com website.
But Facebook is...you know, Facebook. Their algorithm hides our ranting and raving as best it can. The best way to stick it to Zuckerface?
Sign up for the LWC News Blast! Get your favorite right-wing commentary delivered directly to your inbox!
Politics
Watch: GOP congressman explains patriotic counterprotest to Rashida Tlaib flying the Palestinian flag in Congress
October 13, 2023
Brian Mast is an Army veteran and a Republican congressman from Florida. Rashida Tlaib is a gross person. The Hamas-caucus Squad member has come under first this week for flying the Palestinian Flag outside of her Congressional office.
It's odd enough to fly the flag of foreign country that hates America outside of your office being an American representative. But after Hamas launched a terror attack against Israel resulting in the loss of Jewish and American lives, you might consider packing the flag away for a bit. This is the same woman who can't say beheading babies is bad when she shares political opinions with the beheaders. Standards are already low.
Mast is staging a counterprotest of sorts. Not with flags, but with the way he's dressed.
Brian Mast -- excuse me, Staff Sergeant Mast -- served in the United States Army. He lost both his legs during Operation: Enduring Freedom after an improvised explosive device (IED) detonated. He also volunteered in Israel with the Israel Defense Forces (IDF) in 2015.
If Rashida Tlaib can display whose side she is on while in Congress, Rep. Mast is going to do the same.
Fair enough.
As far as Tlaib goes, she has finally responded to the beheaded babies. YOU'RE a bigot for expecting her to say beheading babies is bad.
"I do not support the targeting and killing of civilians, whether in Israel or Palestine. The fact that some have suggested otherwise is offensive and rooted in bigoted assumptions about my faith and ethnicity."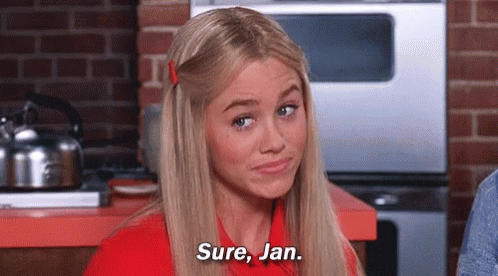 The highlight of this whole ordeal is Democrat congressional leader Steny Hoyer defending his colleague flying the flag of a country that hates America outside her congressional office in America's capitol... because he flies the Danish flag outside of his home.
I fly the Irish flag at my house. I also have a Barstool Sports flag and a Buffalo Bills flag hanging in my garage. You're kinda missing the point of the question, Steny.
><><><><><><
Brodigan is Grand Poobah of this here website and when he isn't writing words about things enjoys day drinking, pro-wrestling, and country music. You can find him on the Twitter too.
Facebook doesn't want you reading this post or any others lately. Their algorithm hides our stories and shenanigans as best it can. The best way to stick it to Zuckerface? Sign up for our DAILY EMAIL BLASTS! They can't stop us from delivering our content straight to your inbox. Yet.